A Level Physics
Why should I study A Level Physics?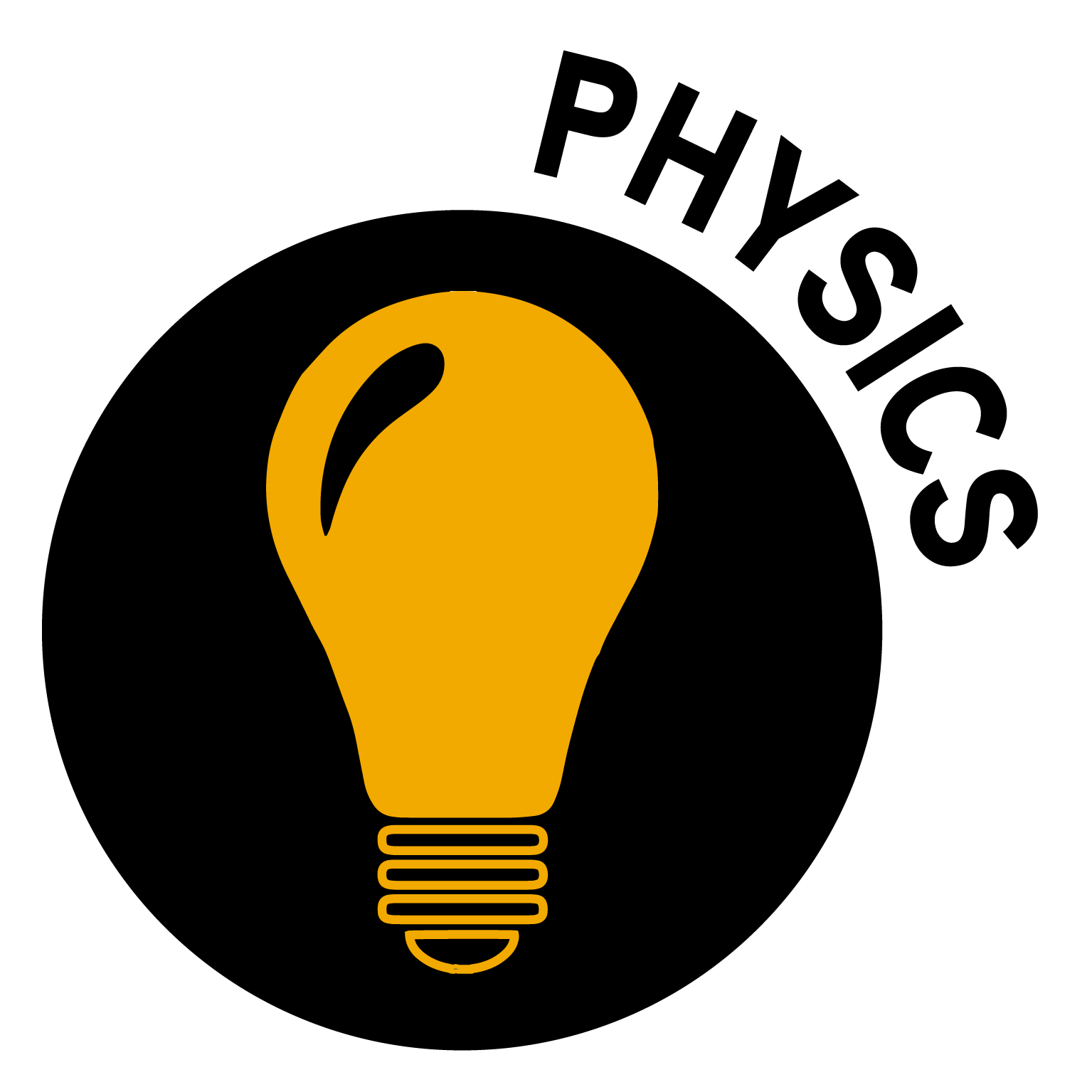 Physics is about understanding the universe and the world around us. Physicists explore the nature of almost everything we know of; from the fundamental particles that build matter, to the galaxies that make up the universe itself. They also look for all the hidden laws that explain why all matter and energy in the known universe exists, where it comes from and how it behaves the way it does.
Physics makes the perfect career for those who like asking really big questions and A Level Physics is an impressive course for CVs and UCAS application forms.
Studying Physics at Warlingham Sixth Form College offers students the chance to explore a diverse range of topics, hone their practical skills and offer the opportunity to visit CERN, one of the world's largest and most respected centres for scientific research, as well as a chance to observe the Aurora Borealis in Iceland.
Studying this subject will enable you to:
Develop and demonstrate a deep appreciation of the skills, knowledge and understanding of scientific methods.
Develop competence and confidence in a variety of practical, mathematical and problem-solving skills.
Understand how society makes decisions about scientific issues and how the sciences contribute to the success of the economy and society.
Use theories, models and ideas to develop scientific explanations.
Use knowledge and understanding to pose scientific questions, define scientific problems, present scientific arguments and scientific ideas.
Course Specification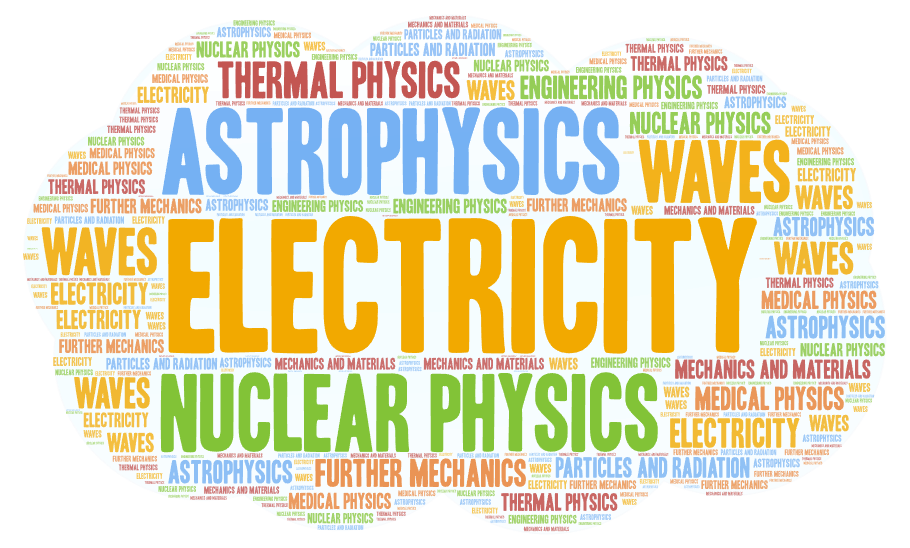 Physics is fundamentally an experimental subject, so this course will provide numerous opportunities to use practical experiences to link theory to reality, and equip you with essential practical skills you need.
Measurements and their errors
A continuous study for a Physics student, a working knowledge of the specified fundamental (base) units of measurement is vital.
Particles and radiation
Introducing you to both the fundamental properties of matter, and to electromagnetic radiation and quantum phenomena.
Waves
Developing your knowledge of the characteristics, properties, and applications of travelling waves and stationary waves, including refraction, diffraction, superposition and interference.
Mechanics and materials
Vectors and their treatment are introduced followed by development of knowledge and understanding of forces, energy and momentum. Materials are considered in terms of their bulk properties and tensile strength.
Nuclear Physics
Linking the properties of the nucleus to the production of nuclear power through the characteristics of the nucleus, the properties of unstable nuclei, and the link between energy and mass.
Electricity
Providing opportunities for the development of practical skills and the groundwork for later study of many electrical applications.
Further mechanics and thermal physics
Consideration of circular motion and simple harmonic motion (the harmonic oscillator) and in-depth study of the thermal properties of materials, the properties and nature of ideal gases, and the molecular kinetic theory.
Fields and their consequences
The concept of field is one of the great unifying ideas in physics. The ideas of gravitation, electrostatics and magnetic field theory are developed within this topic.
Students will have the choice to study one of the following topic areas:
Astrophysics
Studying the behaviour of objects at great distances from Earth and how information can be gathered from these objects.
Medical Physics
The applications of physical principles and techniques in medicine including the physics of the eye and ear as sensory organs.
Engineering Physics
Consider applications in engineering and technology, extending understanding in areas of rotational dynamics and thermodynamics.
Turning points in physics
A more in depth study of the key concepts and developments in physics.
Examining Board Information
Board: AQA
Course Code: 7408
Click the image on the right to download the full course specification.
Widening Horizons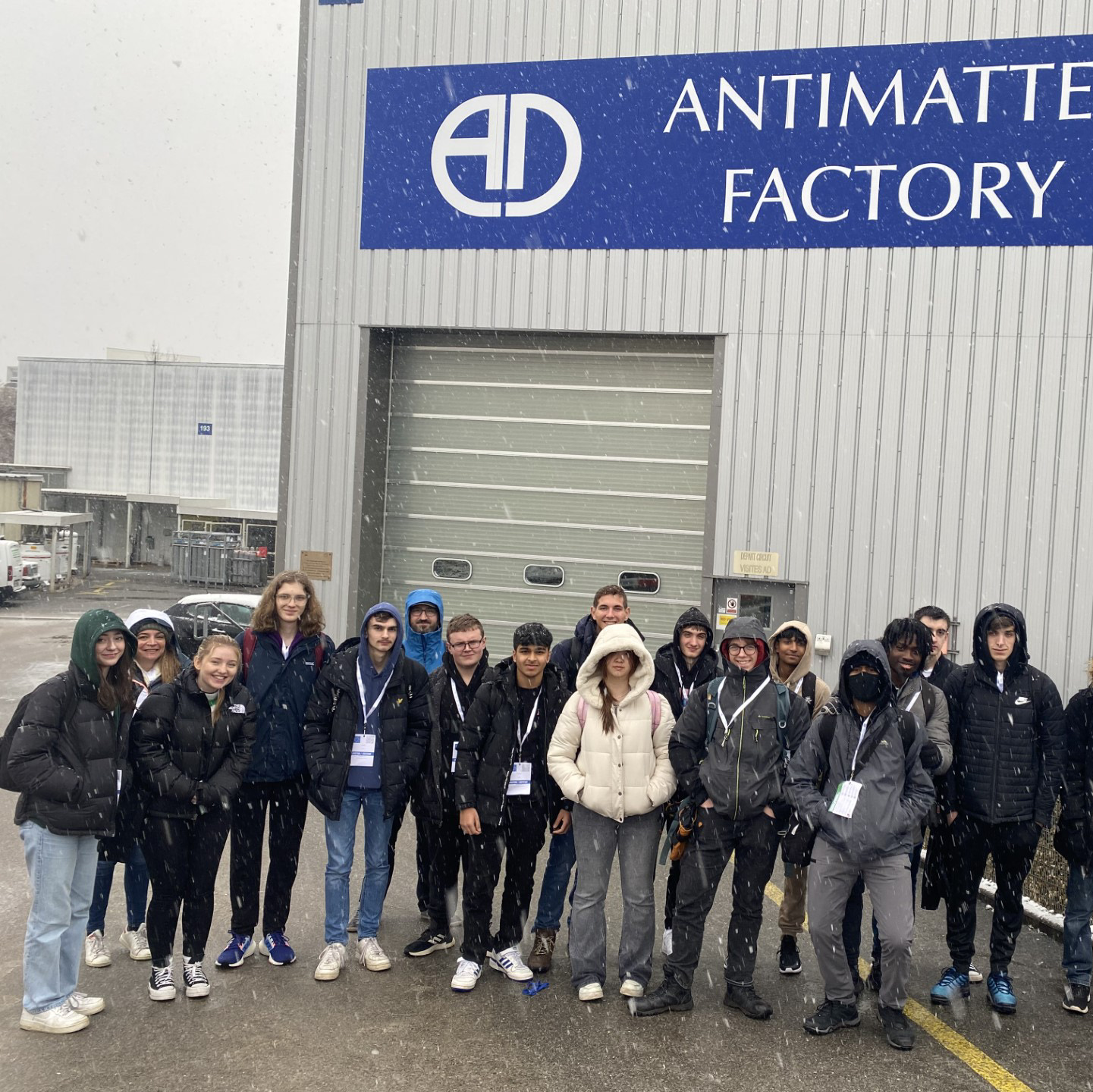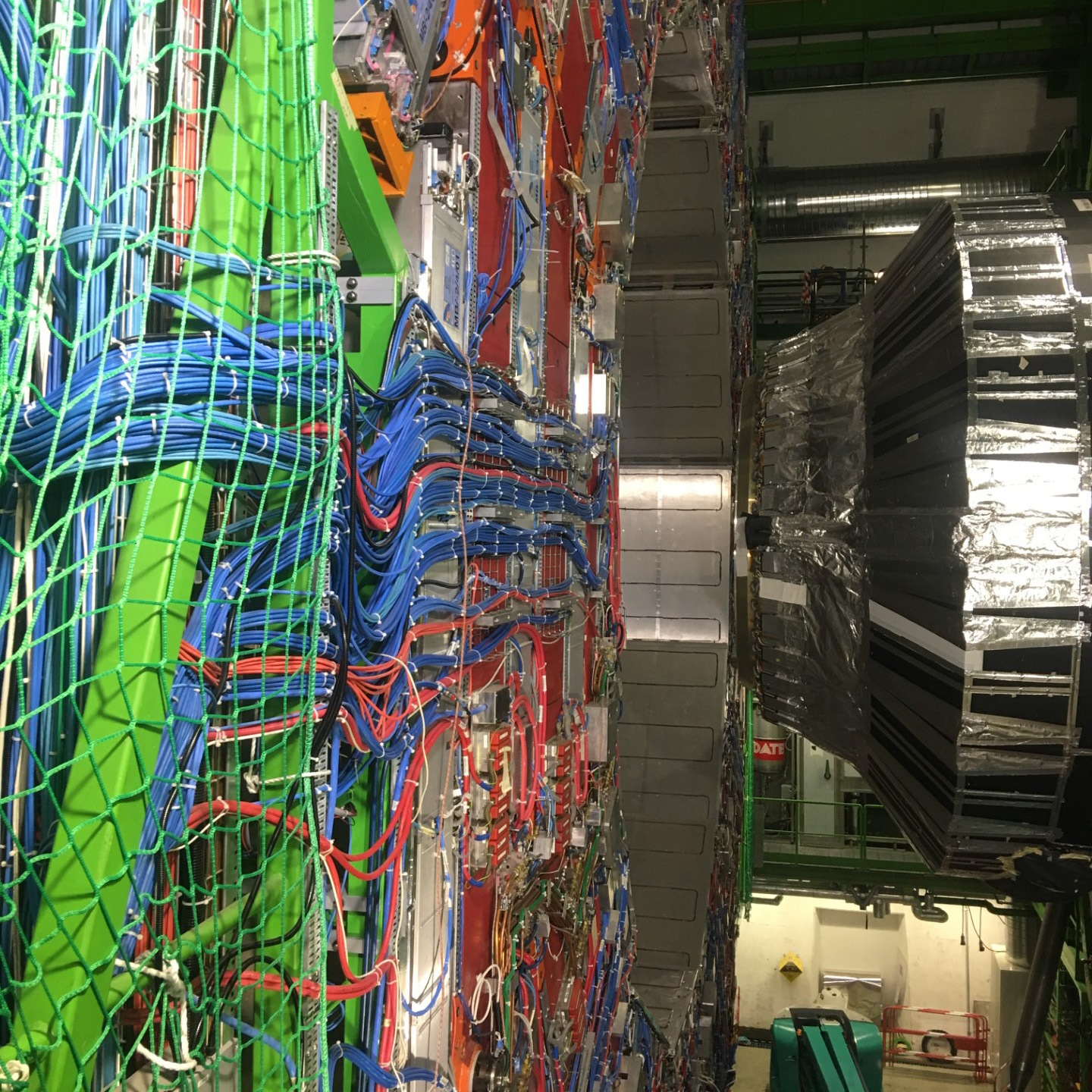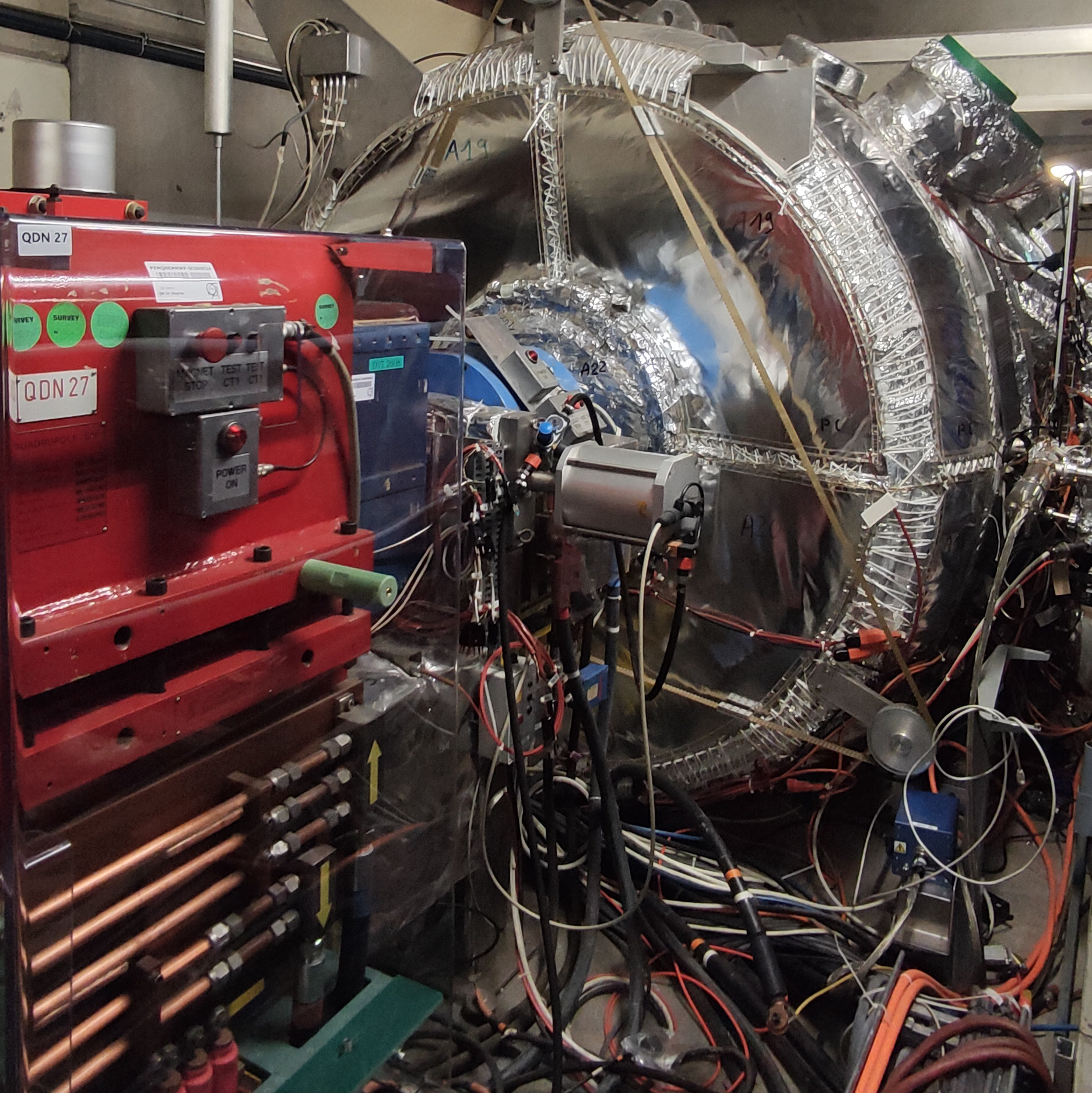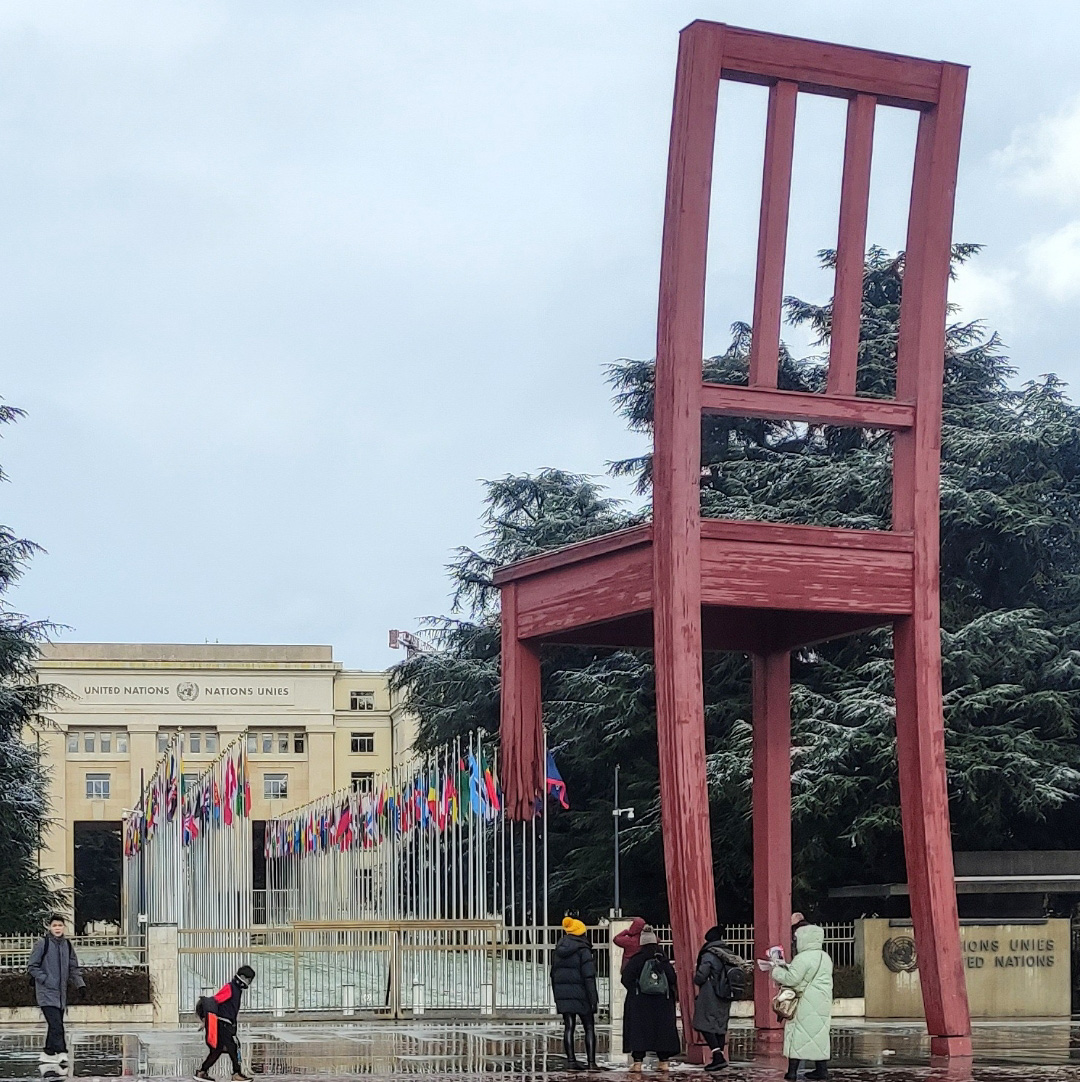 A Level Physics students have the opportunity to widen their horizons outside the classroom on a two-day trip to visit CERN, an organisation for Nuclear Research, located in Switzerland on the French border. As well as seeing the world's largest particle accelerator, students also visit the Red Cross Museum, Geneva Cathedral, the Broken Chair and they go bowling!
Year 12 student, Sami A, shares some highlights of the trip below.
After an early start meeting at Gatwick Airport, we boarded our flight to Geneva. We stayed in a hostel and enjoying some free time to explore Geneva before finishing the day with a quiz.
The next day, we departed the hostel at 8am and boarded a tram to Meyrin, CERN where our three-hour tour began, guided by Dr Mick Storr. We were given a video introduction to watch at the start, and he gave us a great insight into CERN, telling us their mission, goals and achievements. CERN provide a unique range of particle accelerator facilities, they carry out world-class research in fundamental physics, and unite people from all over the world to work on their project. We were given an in-depth explanation on many topics such as the World Wide Web, invented by Tim Berners Lee, whilst working at CERN in 1989. The tour guide took us to the Data Centre, which is the heart of CERN's scientific, administrative and computing infrastructure. I learnt that there are around half a million processor cores and 10,000 servers running 24/7 there. The next stop was the Antimatter Factory, storing ELENA (an extra low energy antiproton ring) and the Antiproton Decelerator. I found out that not all accelerators increase a particle's speed. This slows down antiprotons so they can be used to study antimatter.
The tour then finished, and snow had fallen quite a bit. We ran to the tram which took us back to the city centre where we had an hour of free time. Soon it was time to get on the bus and make our way to the United Nations office. We walked past the famous Broken Chair again, and behind it were the flags of 193 Member States and 2 Observer States - the Holy See and the State of Palestine. The tour guide welcomed us around as we visited the amazing Room XIX and the Human Rights and Alliance of Civilizations Room, which has a €20 million ceiling. Here, our time in Switzerland was complete, and it was time to head back to Geneva Airport. We passed through security and spent some time in the shops. Our last hurdle was Passport Control. Waiting in the queue for a while, I finally went to the officer behind the desk and handed my passport. He stared at me in silence for a good 5 seconds waiting for me to speak, so I said "bonjour" to him in the most confused way. He got more suspicious of me but eventually we got through. The gate was starting to close; it was the last call but we made it. Gate C59, Geneva to Gatwick. We boarded the plane and arrived back in London at 7.30pm.
It was an incredible experience. From the rainy and snowy weather to traffic light mayhem, to nearly missing the flight, the two days were unforgettable. Thank you to the Physics Department for organising this worthwhile trip.
In addition to the fantastic trip to CERN, students can go to The Royal Society Summer Science Exhibition and other lectures/talks throughout the year. And they can also accompany the Geography Department on their four-day visit to Iceland - the Land of Ice and Fire. The trip takes in volcanoes, glaciers, waterfalls, thermal pools and offers students a chance to see the Aurora Borealis.
Assessment Format
Paper 1
Written examination (2 hrs) consisting of short and long answer questions and multiple choice questions. This paper is worth 34% of the overall marks for this qualification.
Paper 2
Written examination (2 hrs) consisting of short and long answer questions. and multiple choice questions. This paper is worth 34% of the overall marks for this qualification.
Paper 3
Written examination (2 hrs) consisting of short and long answer questions on practical experiments and data analysis, and on an optional topic. This paper is worth 32% of the overall marks for this qualification.
A separate endorsement of practical skills will be taken alongside the A Level.
Course Entry Requirements
This course requires a Grade 6-6 or above in GCSE Combined Science or a Grade 6 or above in GCSE Physics and Grade 6 or above in GCSE Mathematics.
We strongly recommend that you study A Level Mathematics to support your learning, however this is not a prerequisite.
Employability Skills
Employability Skills are essential skills, personal qualities and values that will enable you to thrive in any workplace. Along with good technical understanding and subject knowledge, employers often outline a set of skills that they want from an employee.
This course will help you to develop the following employability skills:
Ability to meet deadlines
Attention to detail
Logical analysis
Problem solving
Scientific practical skills
Step-by-step logical explanation
Team building skills
Understand, manipulate and make use of numerical data
Next Steps
Potential degree courses include physics, mathematics, engineering, computer science, economics, business and medicine.
Possible career choices include, architecture, physics, teaching, research, radiation protection, meteorology, astrophysics chemical physics, computer programming, banking and finance.
10 Possible Careers
Architect

Astrophysicist

Computer Game Designer

Engineer

Environmental Scientist

Materials Scientist

Motor Sports Engineer

Nuclear Scientist

Particle Accelerator Operator

Sports Scientist
Student Profile: Andrew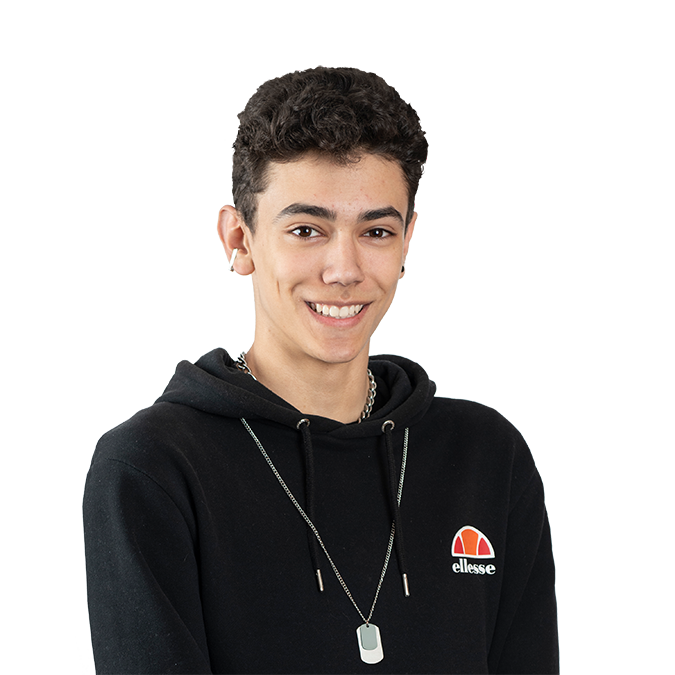 Andrew's subjects
A Level Design & Technology: Product Design
A Level Mathematics
A Level Physics
Cooking for College
I want to become a Civil Engineer, so will go on to an apprenticeship or university. I am taking the subjects required for my career path, but that can also give rise to other opportunities. Since being at this College, I have gained a lot more responsibility for my own study and I have learnt methods of revising that work well for me.