A Level French
Why should I study A Level French?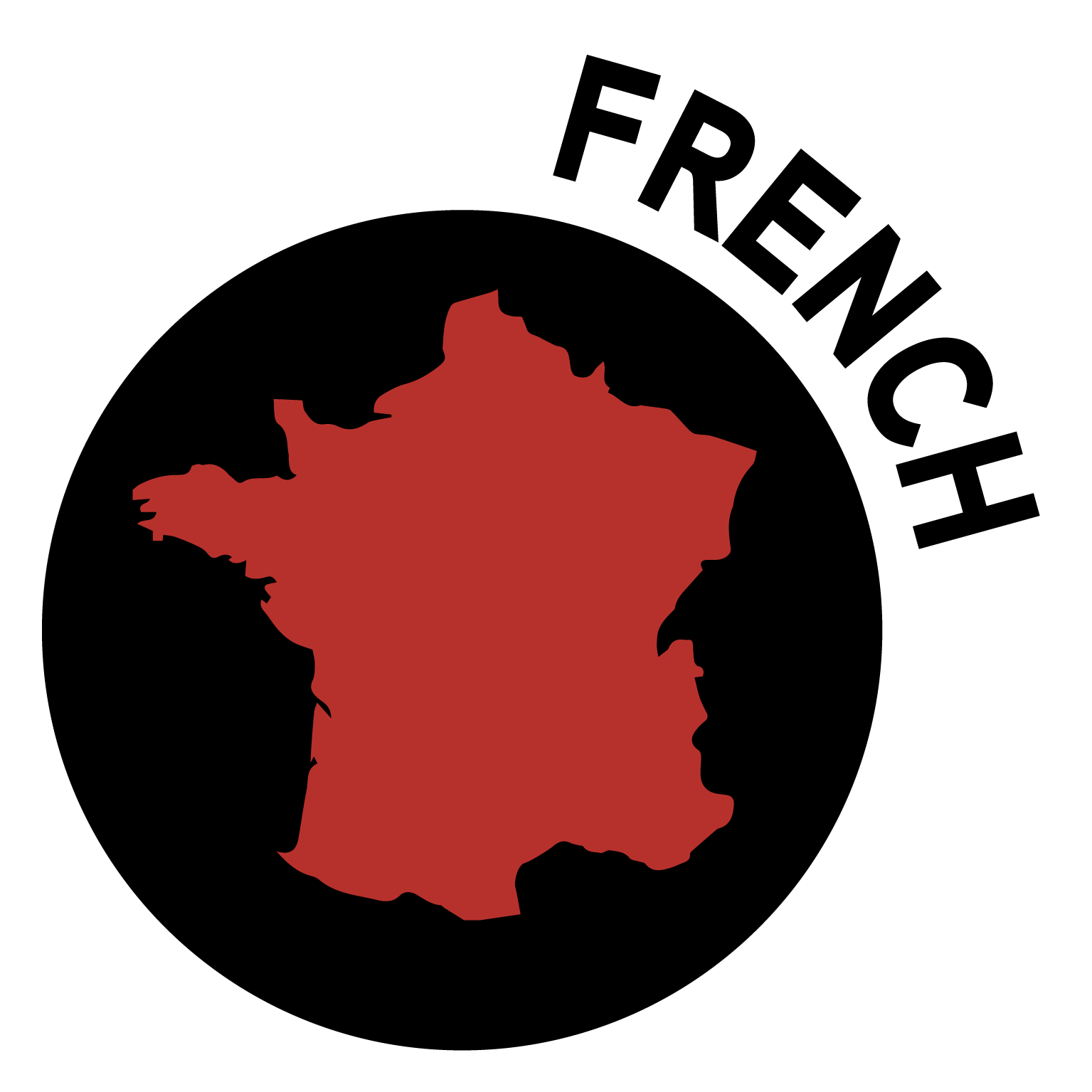 Learning one language is not enough in today's world. Students who speak several languages will increase their chances of finding a job, whether at home or abroad. Learning another language enriches the mind and opens up new horizons, both personal and professional.
During this course. you will read and listen to authentic foreign language materials and study aspects of the contemporary society, cultural background and heritage of a country where French is spoken. You will also have opportunities to develop your understanding and awareness of spiritual, moral, ethical, environmental, health and European issues. You will extend and develop your knowledge of the grammar and the vocabulary of the foreign language and will use this to speak, write, read and listen to the language.
A Level French is a facilitator subject for University entrance.
Studying this subject will enable you to:
Enhance your linguistic skills and promote and develop your capacity for critical thinking.
Develop your confidence and ability to interact effectively, developing communication strategies.
Foster your ability to learn other languages.
Develop knowledge about matters central to the society and culture of French speaking countries
Equip yourself with transferable skills such as independent research, autonomy, resourcefulness, creativity, critical and analytical thinking.
Course Specification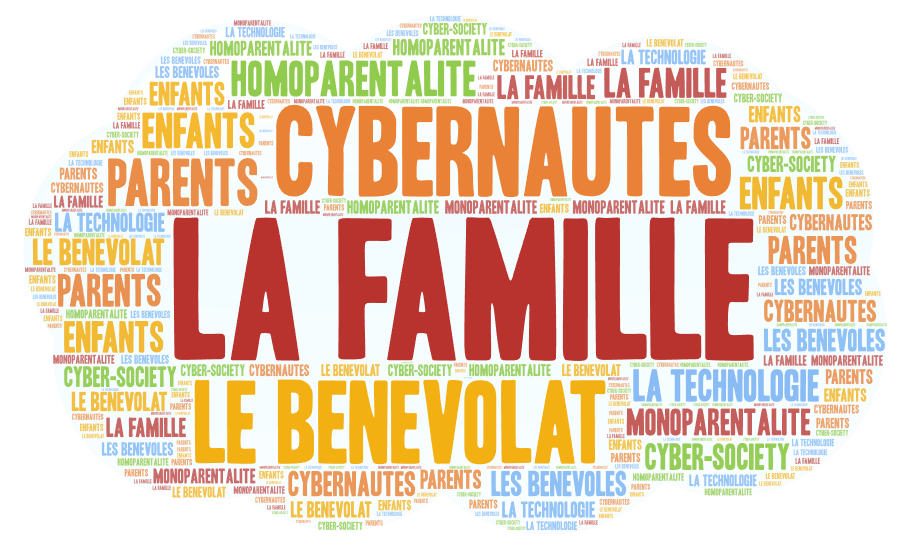 In the course, you will study technological and social change, looking at diversity and the benefits it brings. You will study highlights of French-speaking artistic culture, including francophone music and cinema, and learn about political engagement and who wields political power in the French-speaking world. You will also explore the influence of the past on present-day French-speaking communities.
Throughout your studies, you will learn the language in the context of French-speaking countries and the issues and influences which have shaped them. You will study texts and film and have the opportunity to carry out independent research on an area of your choice.
Assessment tasks will be varied and cover listening, speaking, reading and writing skills.
This course includes four topics over the two years of study. These topics are described below.
Year 12
Aspects of French-speaking society: current trends
You will study all sub-themes in relation to any French-speaking country or countries.
The changing nature of family (La famille en voie de changement)
The 'cyber-society' (La «cyber-société»)
The place of voluntary work (Le rôle du bénévolat)
Artistic culture in the French-speaking world
A culture proud of its heritage (Une culture fière de son patrimoine)
Contemporary francophone music (La musique francophone contemporaine)
Cinema: the 7th art form (Cinéma: le septième art)
Year 13
Aspects of French-speaking society: current issues
Positive features of a diverse society (Les aspects positifs d'une société diverse)
Life for the marginalised (Quelle vie pour les marginalisés? )
How criminals are treated (Comment on traite les criminels)
Aspects of political life in the French-speaking world
Teenagers, the right to vote and political commitment (Les ados, le droit de vote et l'engagement politique)
Demonstrations, strikes – who holds the power? (manifestations, grèves – à qui le pouvoir?)
Politics and immigration (La politique et l'immigration)
Examining Board Information
Board: AQA
Course Code: 7652
Click the image on the right to download the full course specification.
Widening Horizons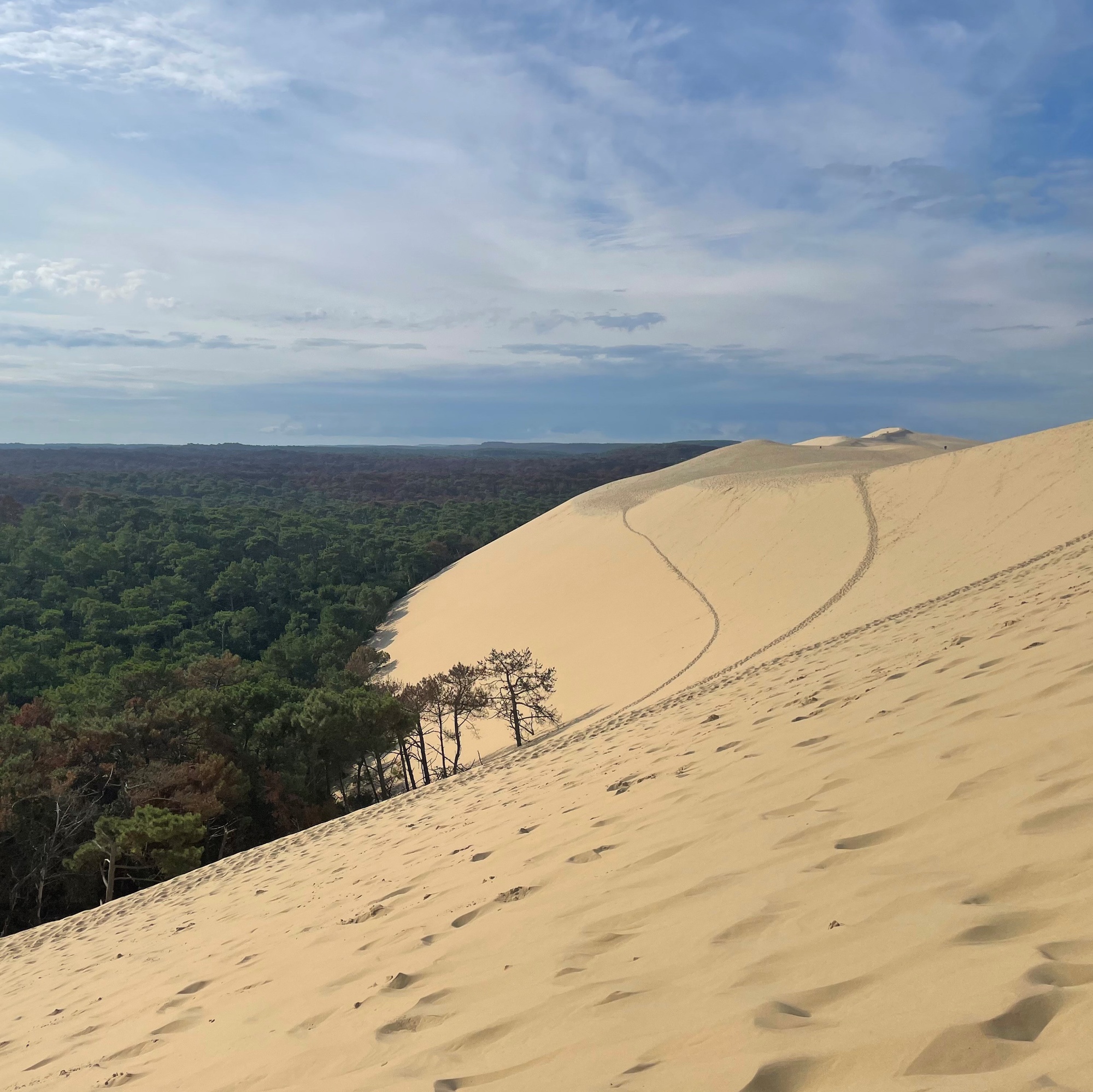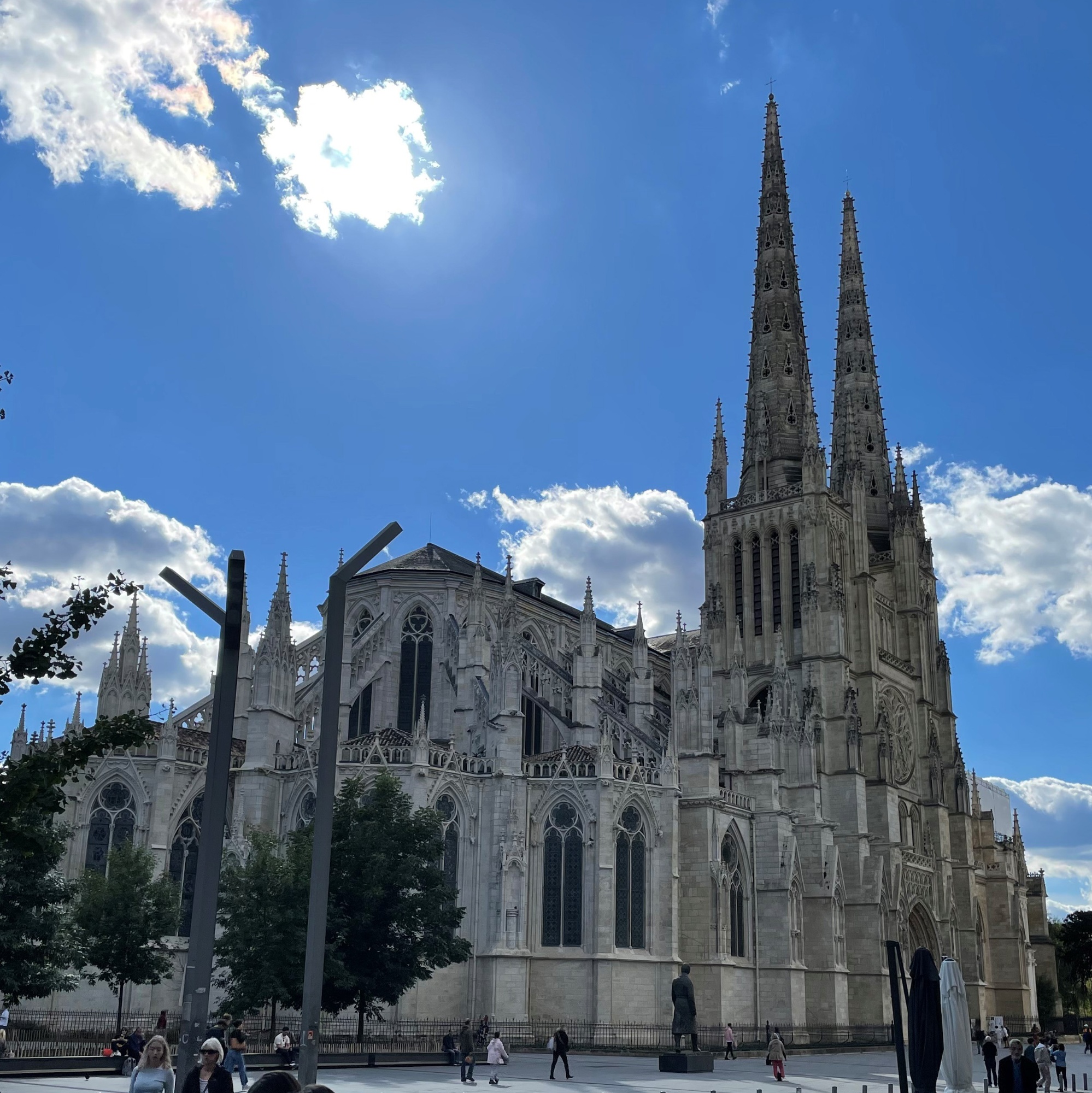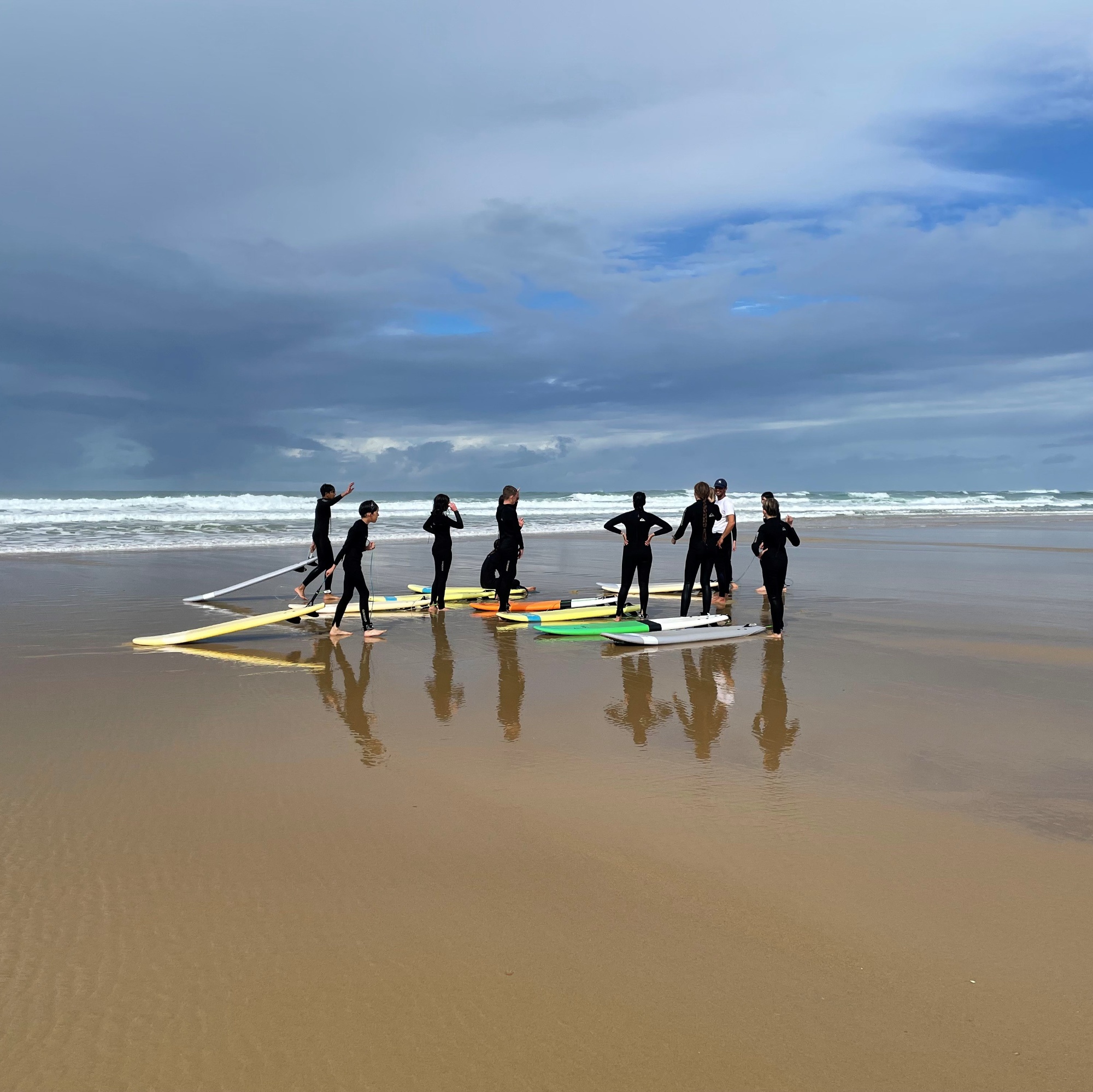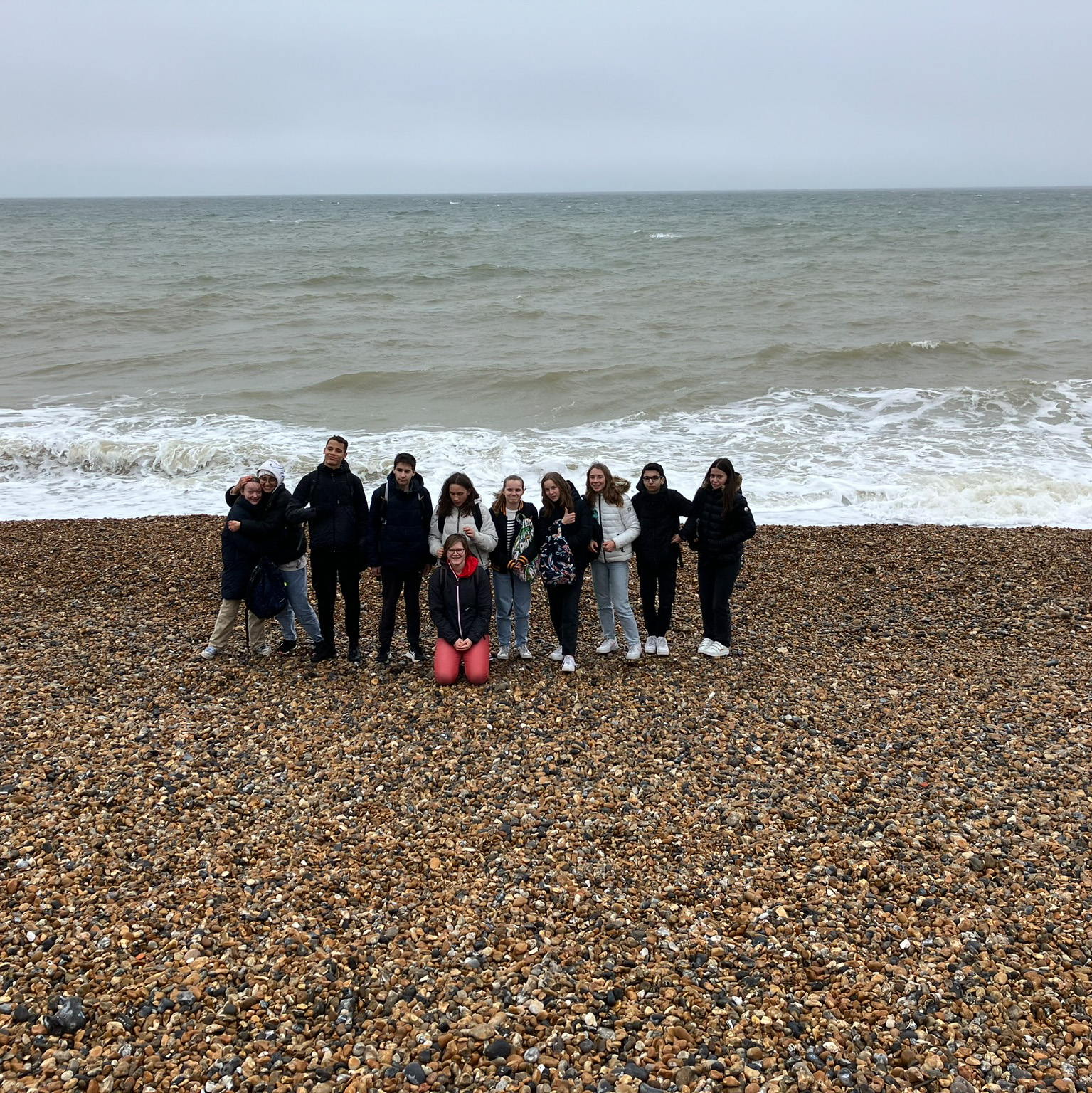 A Level French students have the opportunity to go on a French language exchange trip to Bordeaux to enjoy a fully immersive experience, improve their French and broaden their horizons. On the trip, you will stay with a host family where you have the opportunity to make a friend for life with your French exchange partner. You will fly to Bordeaux and be met by your exchange partner and enjoy a weekend of with them and their family for free time activities. You will also have the opportunity to explore Bordeaux and other famous landmarks nearby with the whole group. Mademoiselle Duvigneau describes the trip itinerary below.
On Monday, we embarked on our first group trip together to Dune du Pilat, the largest sand dune in Europe, followed by a visit to the chic beach resort town of Arcachon.
On Tuesday, our Warlingham students went to school with their partners and sat in some lessons from English to History to PE - all in French. In the afternoon, we went on a trip to visit the historic town of Saint-Emilion, which is a UNESCO World Heritage Site, honoured for its cultural landscape and historical vineyards.
School finishes early on a Wednesday in France so our students got to spend more time with their homestay families and enjoy a range of activities with them.
On Thursday, I had everything crossed that it wouldn't rain because we were going surfing. It absolutely poured just as the students were getting changed into their wetsuits for about 10 minutes. Thankfully, after that, it cleared up and we enjoyed some sunshine, and we had the entire beach to ourselves to get involved in some surfing!
On Friday, we went into Bordeaux city centre. Whilst some of our students got to see it already with the family they were staying with, others were staying with families who lived further out, so it was a chance for everyone to see some of the stunning sights of central Bordeaux.
On Saturday, our students travelled back home culture enriched having immersed themselves in the French language and lifestyle for a full week.
Bordeaux Exchange Return Trip to England
Students participating in the Bordeaux exchange scheme then welcome their exchange partner to stay with them and their family for a week later in the year. The French students have the opportunity to attend lessons at Warlingham, as well as embark on day trips to see tourist sights including London and Brighton, some of which you will enjoy with them too.
Assessment Format
Paper 1: Listening, reading and writing
Written paper (2hrs 30mins) based on listening and responding to passages spoken in French, reading and responding to a variety of texts written in French, translation into English, and translation into French. This examination is worth 50% of the A Level.
Paper 2: Writing
Written paper (2hrs) comprised of essays about two books from the list of set texts in the specification or one book from the list of set texts and one film from the list in the specification and translation into French. This examination is worth 20% of the A Level.
Paper 3: Speaking
Oral speaking test (21–23mins including 5mins prep) based on an individual research project showing knowledge of one of the four sub-themes. This examination is worth 30% of the A Level.
Course Entry Requirements
This course requires a Grade 6 or above in GCSE French.
Employability Skills
Employability Skills are essential skills, personal qualities and values that will enable you to thrive in any workplace. Along with good technical understanding and subject knowledge, employers often outline a set of skills that they want from an employee.
This course will help you to develop the following employability skills:
Adaptability: understanding cultural differences
Effective oral and written communication skills - in two (or more) languages
Good learning strategies
IT skills
Maturity and independence
Team-working / responsibility / initiative
Next Steps
Students can go on to a degree in French which offer the opportunity to study or work abroad for a year. French can also be combined with many other degree subjects such as law, history, politics, business, science and maths.
Languages are viewed as a desirable qualification by many employers, showing good communication skills.
10 Possible Careers
Banking

Diplomacy

Editing / Publishing

Import / Export

Interpreting / Translating

Journalism

Marketing

Media

Teaching

Tourism
Student Profile: Heather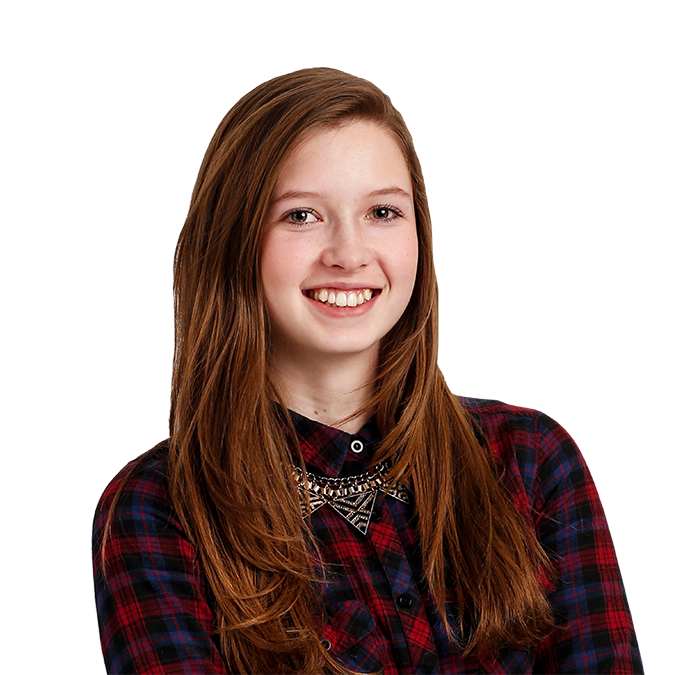 Heather's subjects
A Level French
A Level History
A Level Spanish
Extended Project Qualification (EPQ)
My aspiration is to make it as a simultaneous interpreter for the United Nations or the European Union. The Debate Club and the EPQ gave me a wide variety of skills with which to enhance my university application, and I was offered a place at Southampton.