News Update 15 July 2022
A couple of weeks ago, our Year 8 students took part in the classwork competition. All houses took part and chose a piece of classwork that they were most proud of to put on display.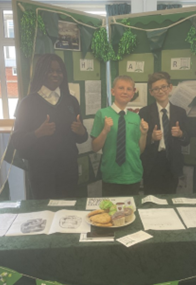 Students had to organise the display and present the work in a creative way. We are so proud of our Sharman students and excited to hear the results at prize giving! Well done 8G and 8N for producing fantastic classwork across so many subjects. Here's what some of our Sharman Students had to say about the competition.
The competition was fun but challenging to get paper for the background and to find a way to set it up all together. Personally, I enjoyed the collaboration and challenge of the whole thing.

Kasey
I found the classwork competition difficult but fun and it was nice to see everyone's work on the board.

Nathan