Assistant Head: Stewart Strachan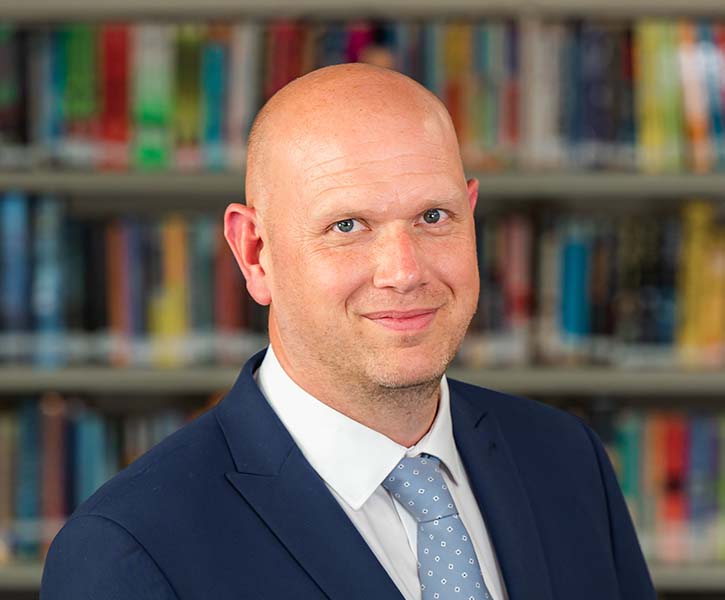 Stewart started his teaching career in September 2005 as a PE Teacher at a nearby school. After five years enjoying his role as a teacher, he progressed into his first pastoral role as an Assistant Head of Year for the next two years. In 2012, Stewart was promoted to Head of Year and continued this role for the next eight years, overseeing two year groups through to year 11.
Stewart was promoted to an Associate Assistant Headteacher position in 2020 with his main responsibilities based around leading Key Stage 3. He oversaw Year 7 Transition, Summer School and all behaviour and safeguarding within the key stage. Stewart has also led on supporting Looked After Children, overseeing Alternative Provision and organising the end of year Activities Week. Stewart has also completed a variety of leadership courses and will be starting his NPQSL in the near future.
He joined Warlingham in September 2023 as an Assistant Headteacher.
Stewart studied for a BSc in Sport and Exercise Science at Birmingham University, before gaining a PGCE in Physical Education from Reading University. He has a keen interest in both playing and watching a variety of different sports, particularly cricket; however, the welcome addition of two young children to his family has limited the time and opportunities in recent years. Stewart has always enjoyed travelling, and one interesting fact is that he once worked for the UFC as a Commissioner at an event in Brazil!