19 July 2022
When we developed our ability to deliver learning remotely during the COVID-19 lockdowns, I did wonder whether this would become our model for managing school closures due to extreme weather conditions… however, I must admit it was snow that I had in mind in those imaginings rather than the extreme heat of this week! Thank you for your support as we made the difficult decision to move to remote learning in order to best support ongoing learning and ensure the safety and wellbeing of students and staff.
I would like to take this opportunity to reflect on the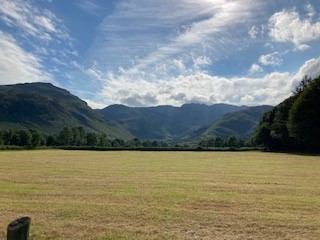 incredibly special Activities Week that has just passed. The amazing array of opportunities for students last week - ranging from experiencing the world of work for Year 12 and Year 10 students, a PGL residential trip to Shropshire for Year 9, Paris for Year 8 and camping in the Lake District for Year 7, along with a host of activities in school, as well as day trips to zoos, museums leisure and theme parks – was a remarkable feat of logistical planning and of incredible benefit to our students. Each and every one of these events took a huge amount of planning, organisation and staff commitment to ensure they took place for the benefit of students' wider learning and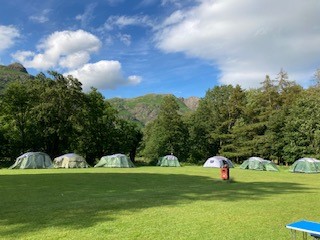 experiences.
Thank you to staff for providing lifelong memories and opportunities to develop the students as people, team players, organisers and friends. To enable them to make mistakes and learn from them, to take risks and succeed or fail - and go again, to develop their independence and resilience. In one week, it was remarkable to see the students learn and grow in confidence and establish the relationships, shared experiences, and sense of belonging that we have all missed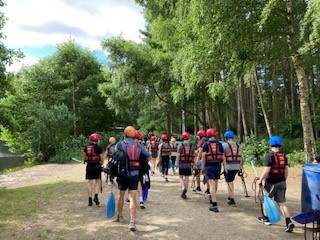 being able to provide in the two years of the pandemic restricting these excursions.
I was lucky enough to travel to the Lake District and ghyll scramble and river tube with the Year 7 students. The students certainly enjoyed me flailing about in freezing cold ghyll water and paddling in circles on the river. I won't forget the looks of pride and achievement on the faces of students having braved the jump into the icy pool during the ghyll scramble. I was also privileged to join the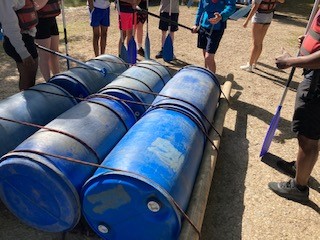 Year 9 students in Shropshire building (and falling off) rafts in the lake at PGL. Again, I will long remember the teamwork of my 'crew' as we successfully built and floated our raft and fought off other crews before falling into the lake and enjoying splashing around in the lake water.
I would like to thank the staff who organised, led and supported all the activities that students enjoyed last week for the positive difference they have made to the students and the opportunities to widen horizons and develop the Warlingham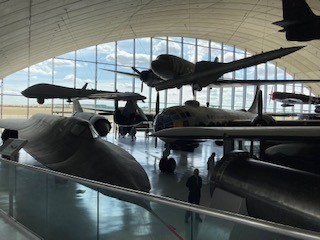 Learner attributes of our school community.
As we approach the last few days of this very busy year, it is great to finish on a high with our prizegiving ceremonies over the next few days recognising the fantastic achievements of students. Let's hope the fine weather continues into the summer holidays and I would like to wish all students, staff, parents and carers a fantastic summer and look forward to an exciting new academic year in the Autumn.