15 November 2023
Year 12 Mock Interviews
On Wednesday 15th November we were able to provide the whole of the year 12 cohort with a personal, one-to-one mock job interview. Students were asked to write and submit a CV beforehand during an Inspire session, and these were provided to the interviewers. They were also asked to apply to one of five fictitious jobs and provide a covering letter.
The atmosphere in the room was full of nervous tension as the students signed in and waited to be called. They were given a short 10-minute mock interview and then provided with verbal feedback. They have also been provided with written feedback on their interview technique as well as their submitted CV and covering letter.
The interviewers were all volunteers from amongst our parents and local businesses who gave up their time to support this opportunity. This event would not have been possible without their help, along with the team behind the scenes in the school.
The students did us proud with; many turning up in full suits and smart business attire as they were requested to do. It was impressive to see them put so much energy and thought into how they presented themselves and how they came across in the interview. It was clear that they were determined to make the most of this opportunity.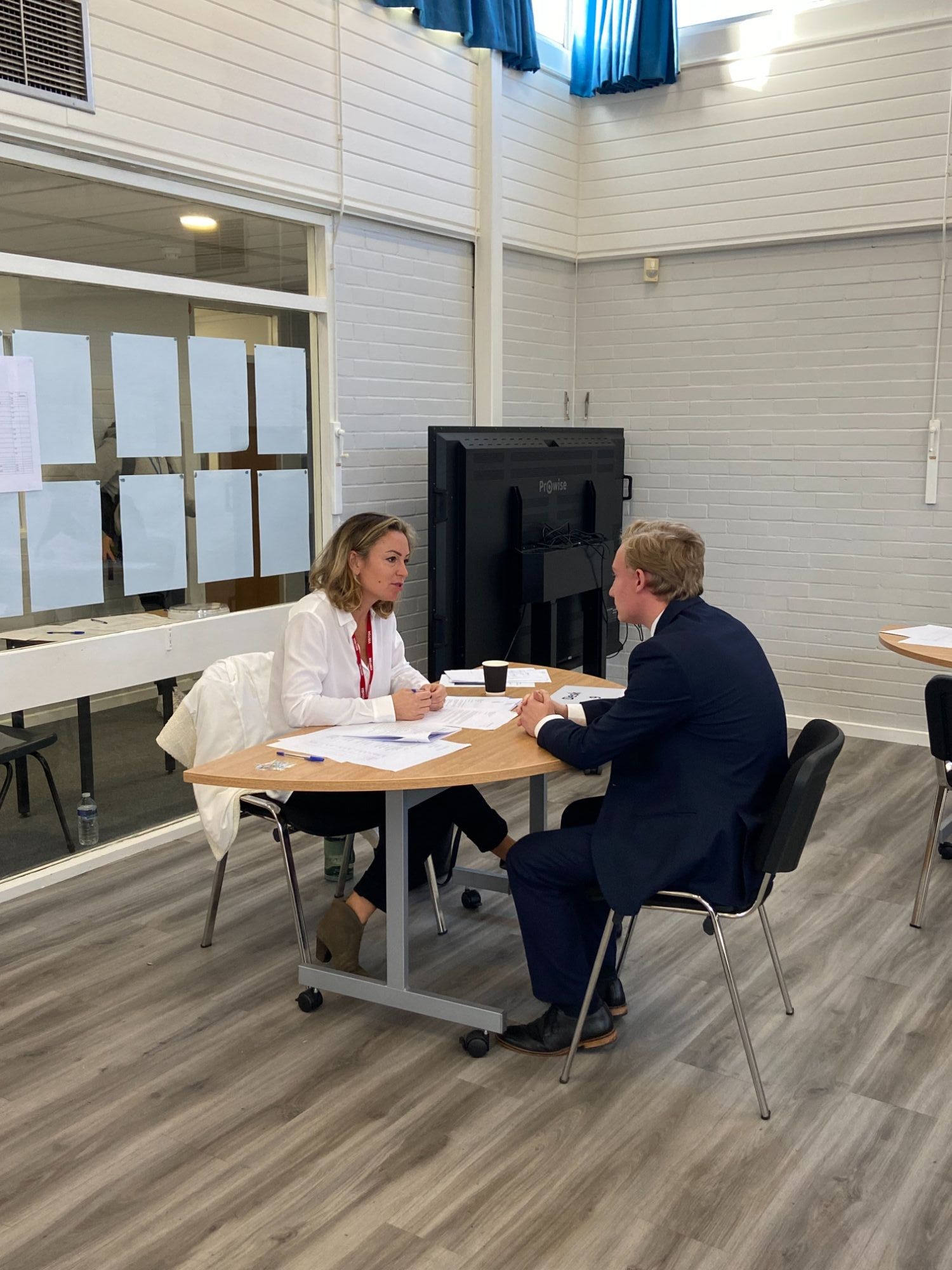 Here is what some of our employers had to say:
"I felt the day went well. The students were a credit to the school and we're wonderful to meet. The jobs were really good."
"Overall I think the experience for both myself and students was extremely good. Thank you."
"The students were a credit to themselves and the school."
In their evaluations of the event most of the students said they found the experience extremely useful and felt it went really well for them. They said:
"I thoroughly enjoyed the interview and it felt very professional. It was a brilliant experience.
"I thought it was a very good experience as a mock interview."
"I think it went well. The interviewer was really kind and helpful."
"It was really useful for when i do go into job interviews and it will give me a taste on what interviewers require."