13 November 2023
NHS Enact Talk
We were able to welcome the NHS Solutions Enact talk to school on Monday 13th November to talk to the whole of our year 8 cohort. This was a drama-based performance called NHS Success, fully funded by Careers Surrey Heartlands Health and Care Partnership NHS.
The performance aimed to inform students in year 8 about the diversity of opportunities available to them in the NHS and explore the fascinating world of health and care.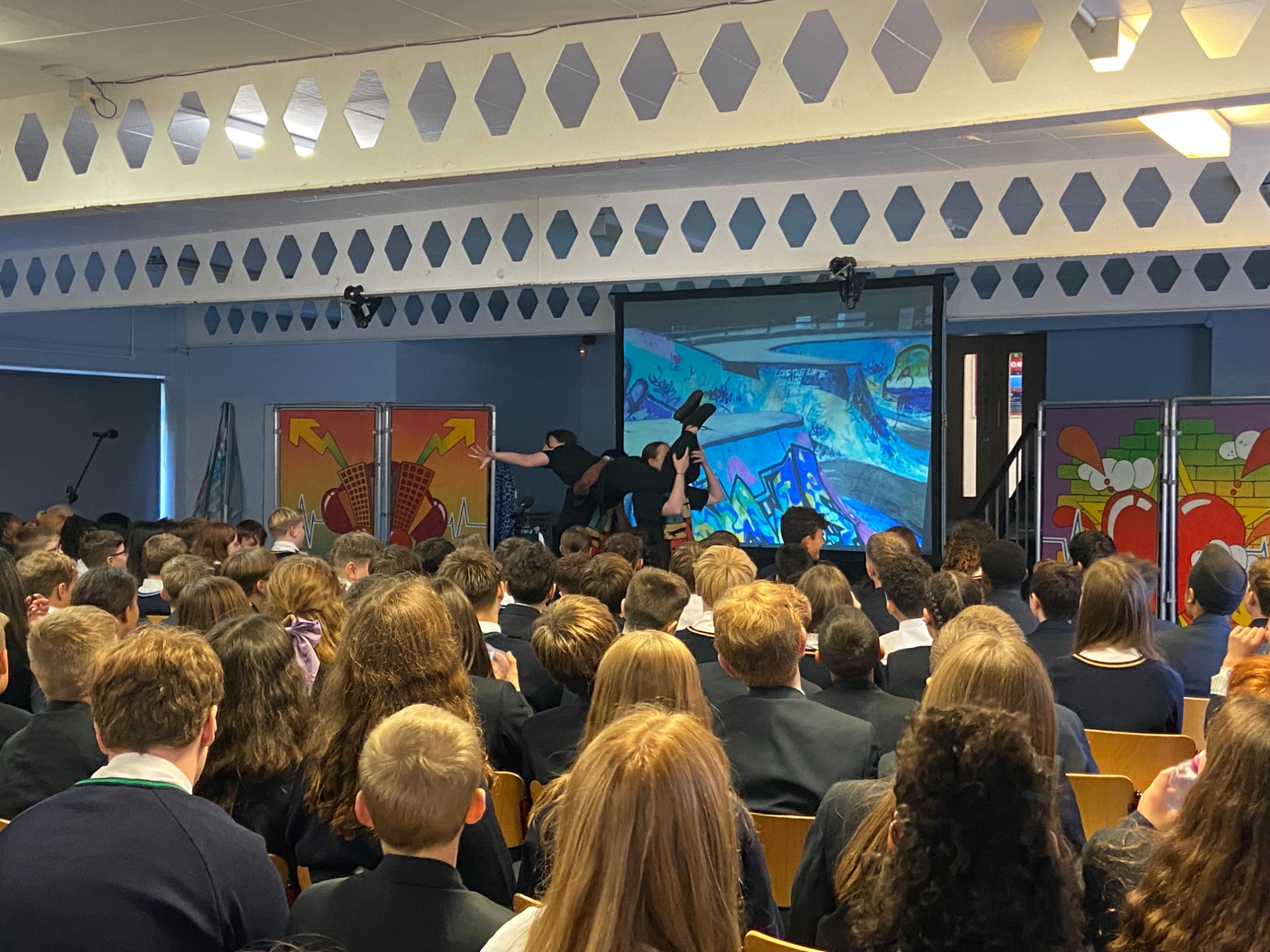 This was a fun and engaging performance presented by the professional actors which also aimed to be informative and inspirational. These actors took on a wide range of roles, accents and costumes to depict various employees of a fictional hospital with a core character of a school student who has visited for the day having broken her arm.
There was also an opportunity at the end of the performance to ask questions of Helen Beckenham, the Careers and Apprenticeships Lead at Surrey Heartlands, about any aspect of careers in the NHS.
Feedback received from the performance was overwhelmingly positive, with many students finding it has given them ideas for their future career paths and a better understanding of the health and care sector.