Year 12 Students record song at recording studios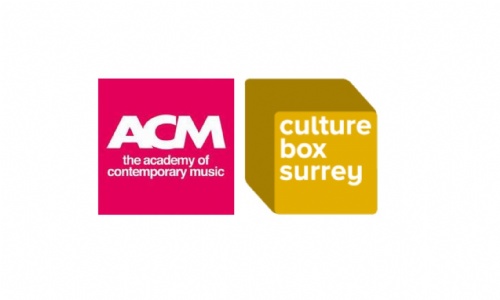 On 7th December, a group of talented Year 12 BTEC Music Performance students spent the afternoon at ACM Metropolis Studios in Guildford recording their own song.
We would like to thank the Academy of Contemporary Music (ACM), in partnership with Culture Box Surrey, for the opportunity for our students to participate in a creative arts project exploring anxiety and wellbeing through songwriting. Throughout this term, the students have been involved in several intense workshops run by ACM exploring issues relating to mental health and wellbeing in a post-Covid society and the impact it had upon young people. During the workshops, the students discussed these issues to enable them to write and record their own song, which they titled ''Down to the Core".
The students approached their first ever recording session in a professional studio with an air of confidence, nervousness, anticipation, but most of all, professionalism. The Producer and Engineer were bowled over by their commitment, willingness to listen to advice and total dedication to their own project - all whilst being filmed and photographed in a professional setting!
Congratulations to the Year 12 BTEC Music Performance students: Tom B, Annabel R, Harrison W, Rosie M, Joey R, Parvesh R, Luca C. They have achieved something most could only dream about, and we hope they are truly inspired to pursue this as a career aspiration. We look forward to receiving the finished mix from the Producers and the photographer's film and photos soon, so we can share their success.