First Monday of the Month Choir Recital ​​​​​​​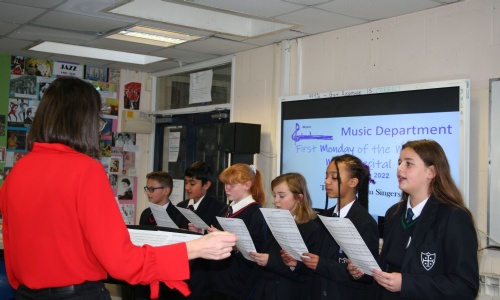 To kick-start December, the First Monday of the Month Music Recital was performed by some members of our Warlingham Young Voices Choir.
The choir of Year 7 students was led by Ms Searle and Mr Duff played the piano. They really got us into the festive spirit by singing One Sleigh Ride and Carol of the Bells and we can't wait to hear more from our talented choristers and musicians at our Christmas Concert on Tuesday 13th December. Thank you to our talented Year 7s Shelley S, Haadi K, Arthur P, Daisy K, Beatrice O and Jennifer C and to all the students and staff who came along to support them. In January, it's the turn of the staff choir!