National Poetry Day Environment Poems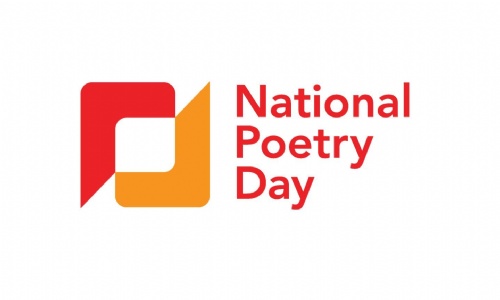 To celebrate National Poetry Day on 6th October, the English Department dedicated a lesson to sharing and writing poems relating to this year's theme: the environment.
National Poetry Day is a day involving the annual mass celebration on the first Thursday of October that encourages everyone to make, experience and share poetry with family and friends. Each year, we come together because voices, words and stories help to bridge understanding in our community. This year, it was fantastic to see pupils sharing their thoughts, ideas and responses to a range of poems which explored different aspects of our environment and debating over which poem they liked the best and why.

As part of the lesson, we also then discussed the role of the Poet Laureate, a position currently held by Simon Armitage, in order to then introduce our competition: Warlingham's Poet Laureate. Each class had the opportunity to test out their creativity and write their own poem about the environment, either praising an aspect of the environment or writing about something they wished to change. The winning poem or poems were selected by the class teacher and then passed on to Mrs Christie and myself for judging, with the winner becoming Warlingham's own Poet Laureate.
The quality of the poems was excellent and it was amazing to see pupils engaging with the topic so thoughtfully and thinking so carefully about how to creatively convey their ideas using language and structure. After a difficult decision, it was decided that the winning poem was The Earthquake by Year 8 student Sid W.
Well done Sid for your fantastic entry which really captured this year's theme. A special mention must also go to our runners up, Henry L, Leah P and Amelia B in Year 9 for their fantastic entries.
We do hope that the pupils enjoyed celebrating the day and that they have been inspired to engage more with poetry in the future.
Rachel Dewey
Second in Charge of English

---
Sid's Winning Poem

The Earthquake
It was a normal day
Birds tweeting and children playing
But then all this happiness went away

The ground rumbled and houses fell
All they had built was being destroyed
This is an example that the earth is unwell
This mighty earthquake, big and strong
Was making sure
That this town is long gone

We have to stop this before it's too late
Otherwise our planet
Will meet its fate.

By Sid W, Year 8