First Monday of the Month Music Club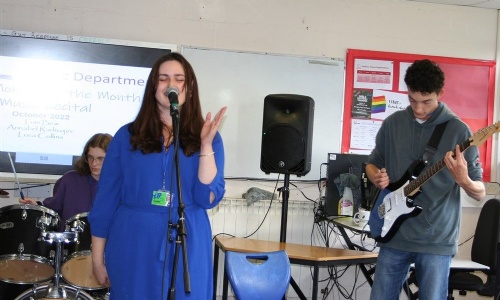 At Warlingham, we are delighted to launch our First Monday of the Month Music Club, where our talented musicians perform at lunch on the first Monday of each month.
Everyone is welcome to come along to enjoy the music and show their support. Here's an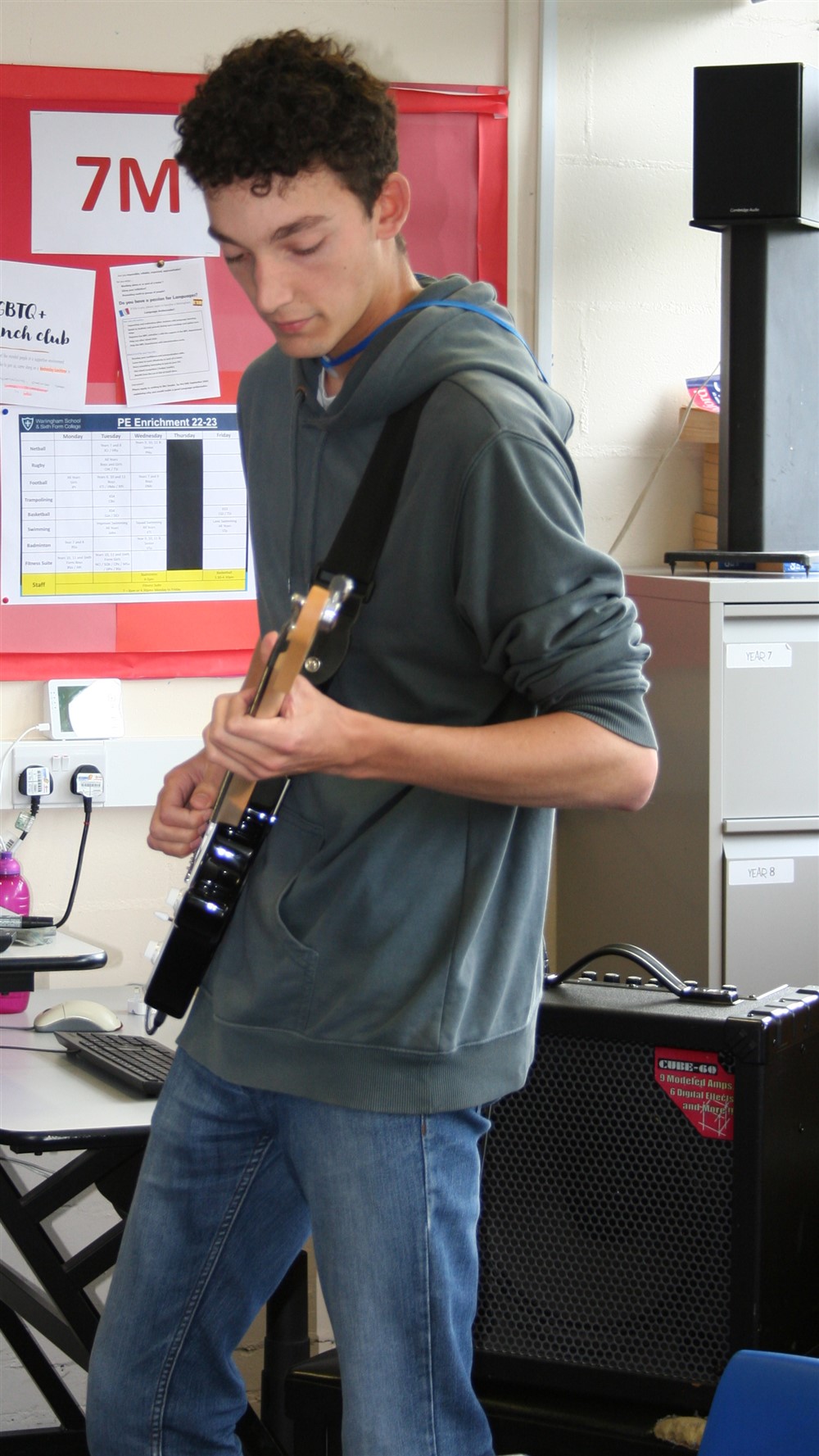 account from Year 12 BTEC Music Performance student, Luca, about our inaugural event.
Hello, I am Luca, and I am the drummer who performed at the First Monday of the Month Music session on 3rd October. I performed with my fellow Year 12 students, Annabel, our singer, and Tom, on guitar (bass and acoustic). We performed the songs 'Ain't no sunshine' and 'Come as you are'. I was not as familiar with 'Ain't no sunshine' as I was with 'Come as you are' because I am very into the 80's rock genre over most other genres. However, within a week, Tom, Annabel and I worked very hard to prepare both of those songs for everyone.
I was nervous before the performance started but we had put in a lot of practise at rehearsals so I ignored the nervousness and concentrated on the great performance I knew we were going to deliver for everyone on the day. After the performance, we were greeted with great applause and I am proud of not only myself, but all three of us. Performing as a group is always a fantastic feeling!

Annabel explains her thoughts on the opportunity: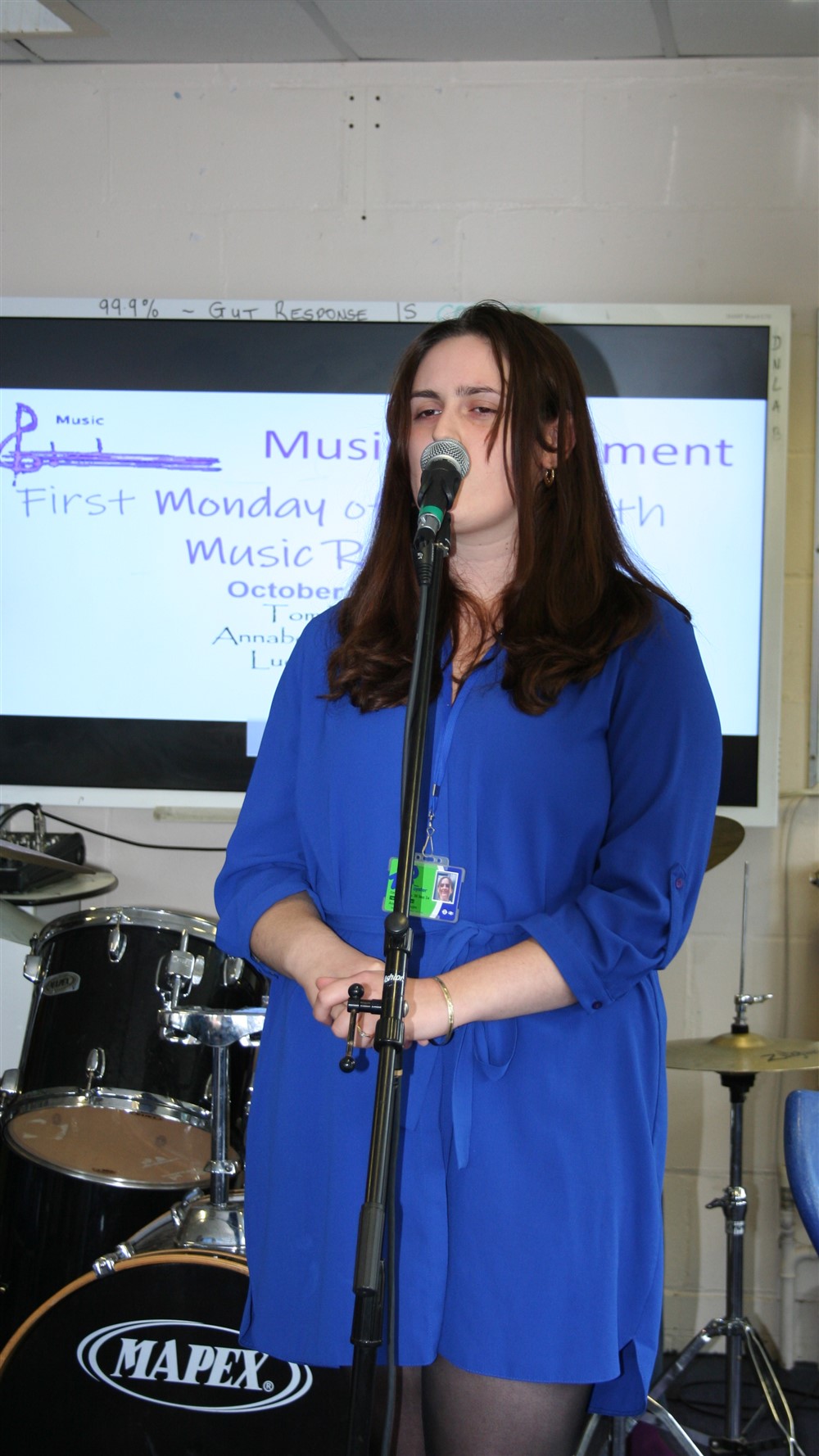 I felt honoured to be the first singer to perform at Warlingham's first ever First Monday of the Month Music Club. It was a great opportunity to better understand how to perform to an audience, both in managing my anxieties and how to use different equipment, for example, the microphones and EQ system. It was a really supportive environment, and hopefully a fun lunchtime for everyone that came!

Annabel, Year 12

The next event on 7th November is in M11 and will feature more BTEC Music Performance students, Parvesh, Rosie, Joey and Harrison. It's free to enter, so please come along at 1.45pm to support us!