GCSE & A Level Art Exhibition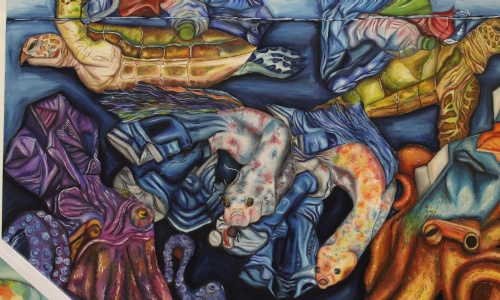 On the afternoon of 16th June, the sun was shining, and crowds of parents, grandparents, carers and students gathered to celebrate the wonderful achievements of our art GCSE Art and A Level Art, Textiles and Photography students at our Art Exhibition in the main hall.
We are so proud of every student - despite a difficult couple of years during the pandemic, they have managed to achieve such a stunning array of art. I had the pleasure to walk around with one of the grandparents, who is a local artist, and she was amazed at the standard of the work. The thing that warmed my heart the most was observing the students seeing their work on display - it was wonderful to see the sense of pride that they had for their work. We would also like to thank our students for their hard work, and the parents, carers and members of staff who came to support our exhibition to make it such a success.
Jane Sula, Head of Art