Year 12 Gatwick Airport Apprenticeships Talk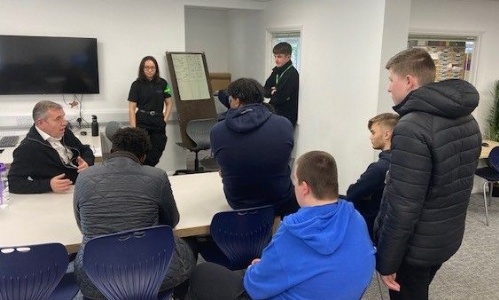 On Monday 6th June, as part of our Year 12 Aim Higher week, we invited a member of the Gatwick Airport team and two current apprentices to come into the College to deliver a talk to our Year 12 students.
The event proved to be a beneficial and worthwhile for our students providing inspiration for potential career paths, as you will see in the feedback below from two of the students who attended. A special thank you to Louisa Venables, the STEM Ambassador and Engineering Assistant at Gatwick Airport, for facilitating the talk and organising the speakers for us.
Having a great interest in engineering, especially aeronautical engineering, from a young age has greatly influenced my choice for further education after Warlingham Sixth Form College. I knew that I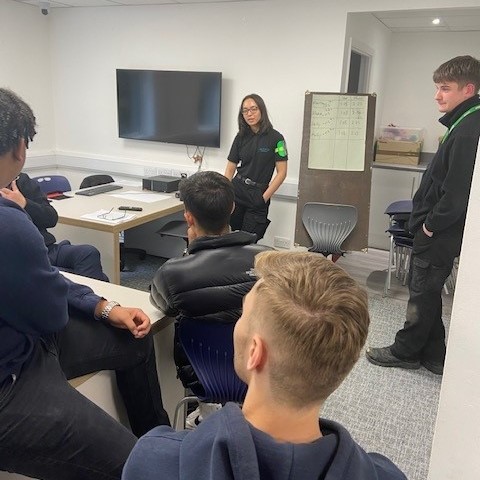 wanted to go into engineering, but I didn't know how to go about it and what other specific engineering courses there are apart from aeronautical engineering. The Gatwick apprenticeship talk was an incredibly useful insight into engineering within the airport as there are a lot more jobs and uses for this than I previously thought. Furthermore, the people talking were greatly informative and were happy to help and answer any questions that we had. Having the two apprentices as extra speakers was also very helpful, as it gave us an insight into the apprenticeship from people who are more similarly aged to us and from people who were studying the course first hand and had been for a while. In addition, the people speaking stayed around after the talk had finished to have a more detailed conversation with the students who were truly interested. In conclusion, I believe this talk was highly useful for me and the students who are considering an apprenticeship after Warlingham.
Simon, Year 12 Student
Having to consider my future options of further education after Warlingham, I was intrigued to learn more about the apprenticeship route and how to go about them. Apprenticeships are often not talked about as much as universities, so I was pleased to see Warlingham was covering all options available by offering a talk from Gatwick apprenticeships. Although engineering isn't the course in which I'd choose to study, the talk was incredibly educational and enlightening. The speaker answered any questions we had whilst also having two current apprentices alongside him who gave their first-hand experiences. This not only allowed us to gauge a better understanding of the ways in which apprenticeships work, but also allowed us to hear their perspective and take on apprenticeships. Overall, the talk was very useful and has educated me that an apprenticeship is my correct pathway to pursue after Warlingham.
Penny, Year 12 Student