Futures First Careers Fair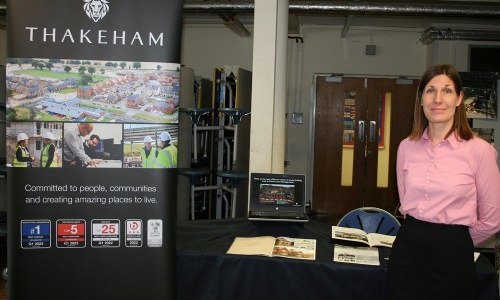 On Tuesday 7th June, Warlingham School & Sixth Form College opened its doors to welcome a wide variety of representatives for our inaugural Futures First Careers Fair for Year 10 and Year 12 students.
This event was run in conjunction with the Year 12 Aim Higher Week and saw the whole year group visit the fair, talking to the exhibitors, interacting with games/quizzes, engaging with various activities that promoted different industries and institutions and collecting a whole host of information leaflets and freebies. We were also delighted to invite our Year 10 students to join the fair during their break and lunch and many students took advantage of this offer.
Our exhibitors were very positive in their feedback from the day and were highly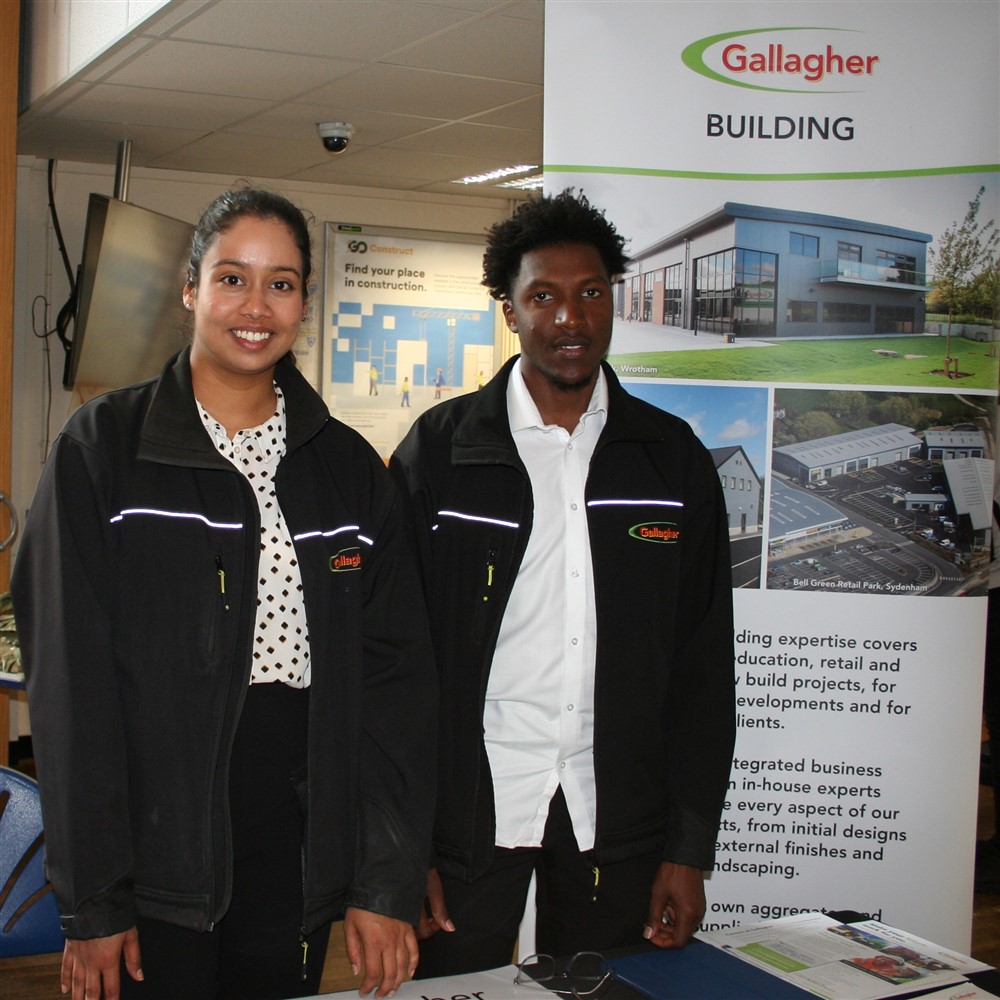 complimentary about the way our students conducted themselves. As a result of the enthusiasm and behaviour displayed by our students, we have received many offers of future trips from some of the exhibitors, including Biggin Hill Airport, Kenley Observatory and to see Hamilton the Musical.
Natalie Leu, self-employed author and podcaster with baggagereclaim.com said, "It was thoroughly enjoyable to talk to the students about creative careers and enlightening for them to see that they had options, that crystallising moment in the eyes was amazing. I also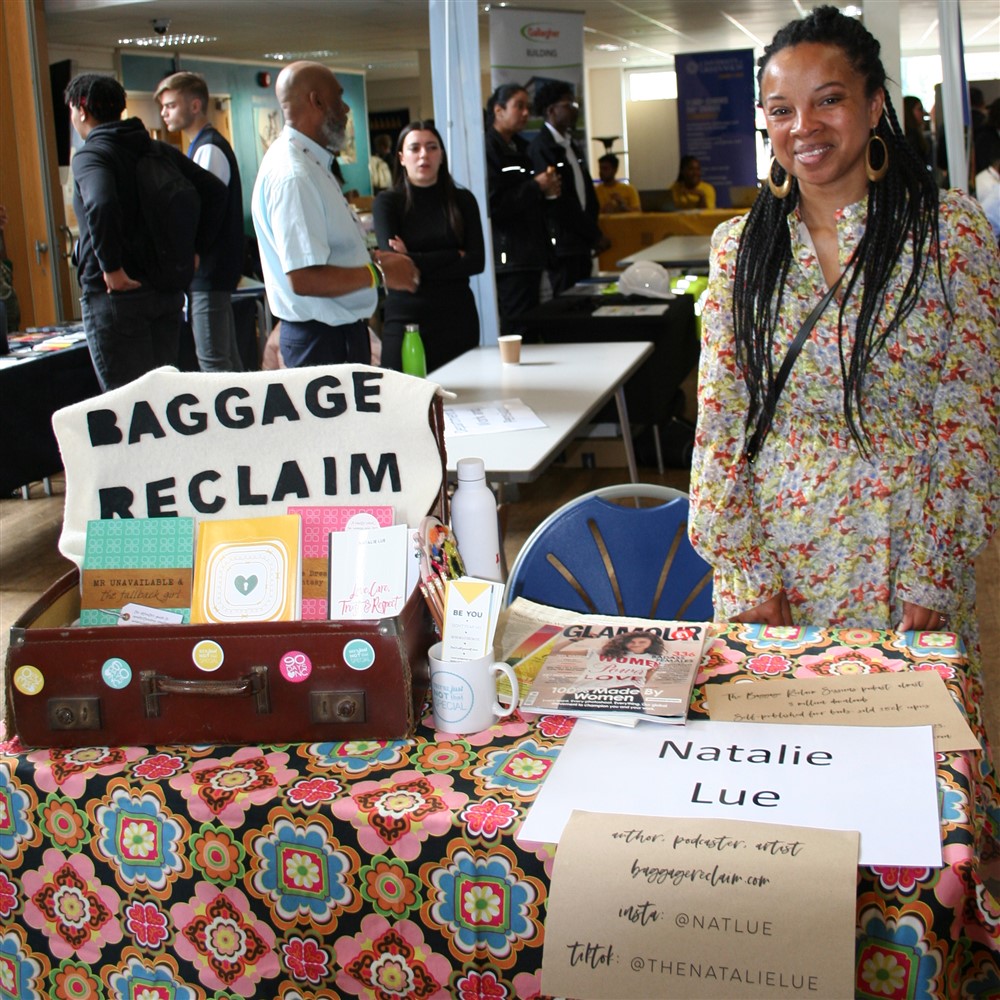 loved to answer all the business questions I received as a self-employed and independent exhibitor. Really, really lovely kids."
Sarah Crush from Thakeham Homes posted to her LinkedIn followers, "Thakeham are delighted to continue our support of Warlingham School today via their Futures Fair. This follows a virtual work experience day for Year 11 in the autumn and site visit this spring. At Thakeham, we recognise the importance of careers education and the huge impact this can have on pupils future prospects. We proudly support schools across the Surrey, Sussex and Kent areas as a Cornerstone Employer to help 'Build Future Generations' and inspire young people to join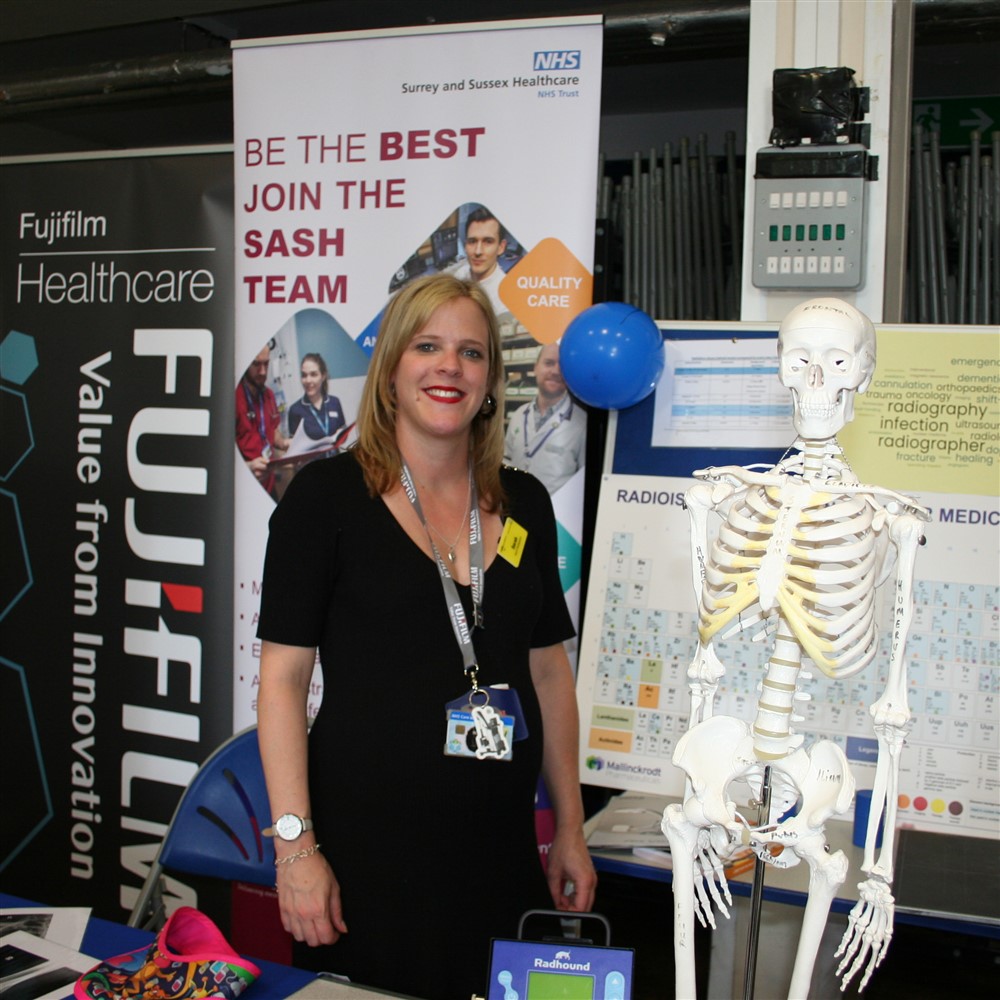 our exciting industry."
Hellen Ward from the STEM Ambassadors Hub had this advice for our students: "It is scary but you've just got to do it!"
Del from the DWP really enjoyed learning from the students what they want from future employment and speaking to the other employers allowed him a greater insight into what they want/need too and will help shape the support offered in future.
Finally, Gloria Louis from the Delfont Mackintosh Theatre Groups said "I have found the event very interesting on two levels. Firstly, from the perspective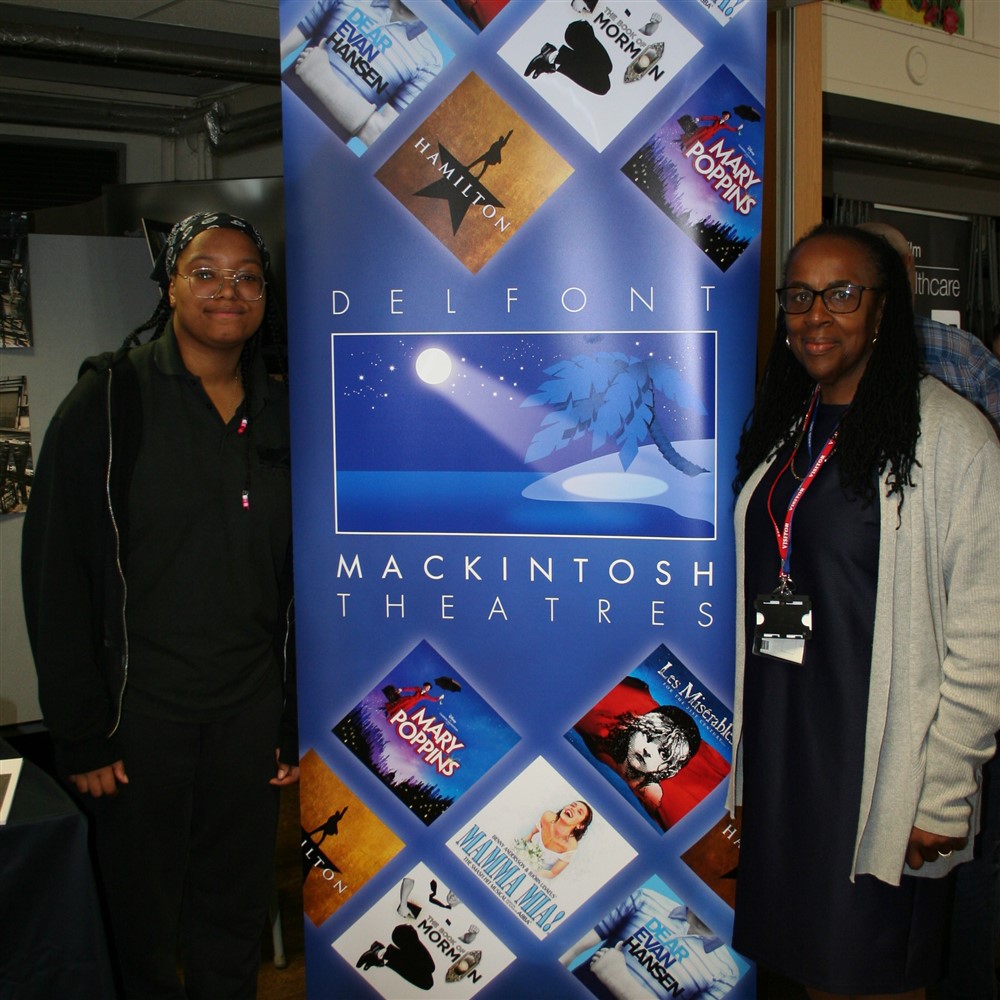 of the school and students, just how many people wanted to work in the theatre. Secondly, it was refreshing to meet with people who want to meet the same goals as I do, that of a work force that is fully diverse. Our association with Warlingham School & Sixth Form College with continue for many years."
Our grateful appreciation goes to all those who volunteered their time and expertise from the following individuals, companies, and institutions below. We look forward to working with them closely in the future to offer the students of Warlingham School & Sixth Form College many exciting and engaging careers encounters and opportunities.
Thank you to the following individuals, companies and institutions for their participation

Representative
Company / Institution
Rhea Barretto and Aziz Mohamed
Gallagher Construction
Del and Andriana
The Department of Work and Pensions
Savannah and Tom
John Ruskin College and East Surrey College
Issy, Parris and Alex
EngageTech
Dawn Huish, Sarah Hutson and Megan Morris
Surrey and Sussex Healthcare NHS Trust

Hellen Ward, alongside:
David Dobson
Derek Poole, Civil Engineer
Tony Roberts
Charles Horsey

STEM Ambassadors Hub
TFL
Highways and Transportation
Kenley Observatory
Technical Specialist in Mechanical and Electrical Engineering

Anna Taylor
Innervate Careers Services
Army representative
The Army Careers Centre, Victoria.
Sarah Crush
Thakeham Homes
Representatives
Portsmouth University
Representatives
Greenwich University
Representatives
South Bank University
Our very own Judith, Claire and Paula
Tandridge Learning Trust
A large delegation from
Biggin Hill Airport
Representative
Croydon Works Employment Support
Craig Constantinides
Go2Games
Seargeant Sarah Ginn
The Metropolitan Police
Simonetta d'Ottaviano and Charlotte Slingsby
Nettoken
Sheena Desai
Aviva Investors
Peter Hutchinson, Data Centre Manager
Digital Realty
Gloria Louis and a delegation from
Delfont Mackintosh Theatre Group
Natalie Lue, self-employed author and podcaster
baggagereclaim.com
Kirsty Leighton and Reggie Okehie
Milk and Honey PR
Rachel Starling
Chartered Environmentalist
Feedback from a Year 12 Student

I attended the very first Futures Fair at school as part of the Aim Higher Days on the 7th of June and it was amazing! There was a range of universities there, each offering a multitude of different courses which are unique to the university and tailored to fit the students that study there. Universities such as Portsmouth, Surrey and Greenwich to name a few had a couple of representatives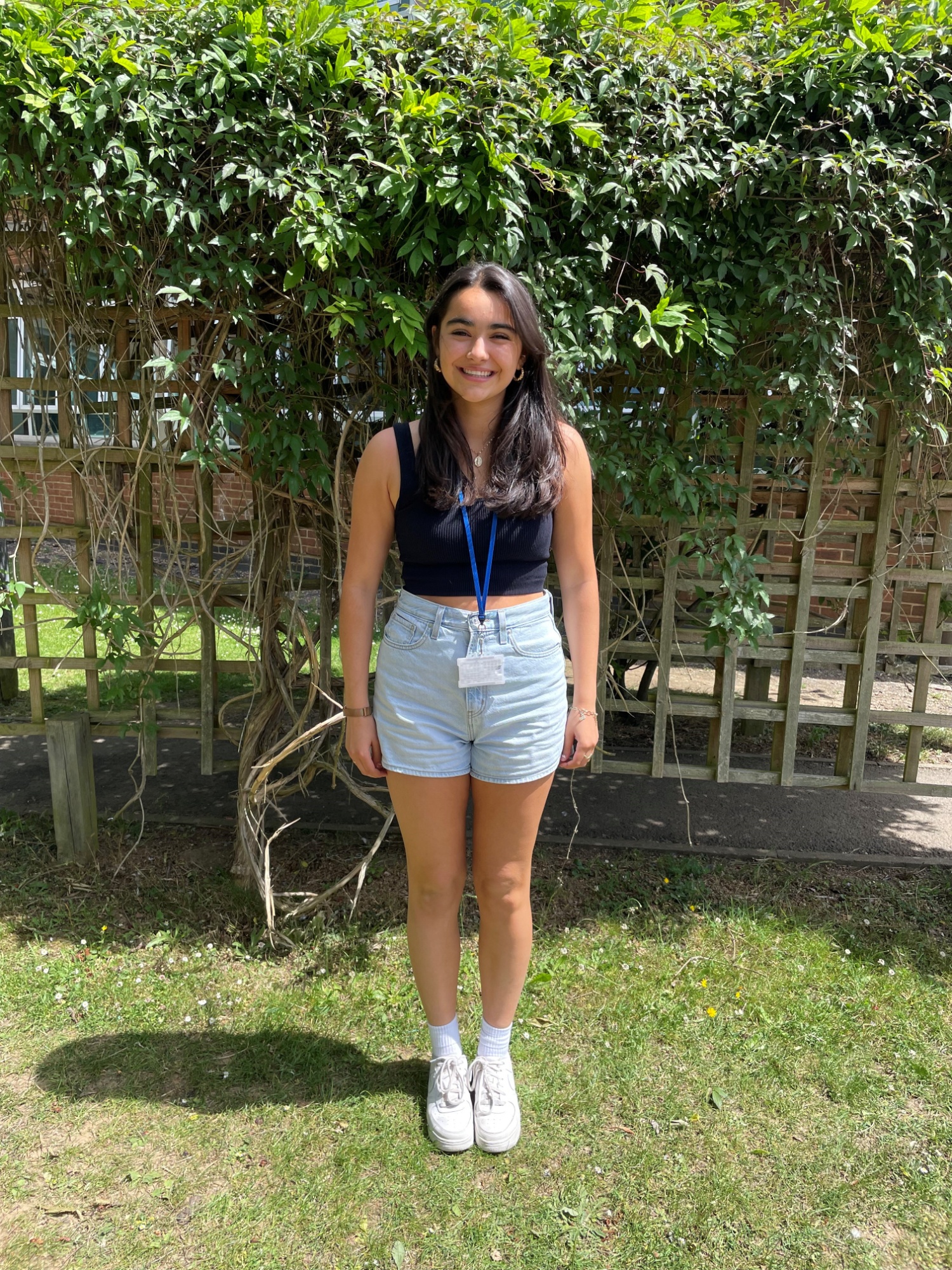 which were keen to answer questions about any course and provided everyone with so much information about studying at that university, the entry requirements and the components of each course.
I also got the opportunity to speak to people from a variety of different companies and find out about a whole range of careers, including, the NHS, Army and Engineering. It was really useful to receive information about each stand in advance of the fair and to have the opportunity to receive advice about the application process and the interviews. The overall experience was so helpful and provided me with lots of information that is useful to me as I start applying to university and consider by next steps after Warlingham Sixth Form College.
Izzy, Year 12