UKMT Junior Maths Challenge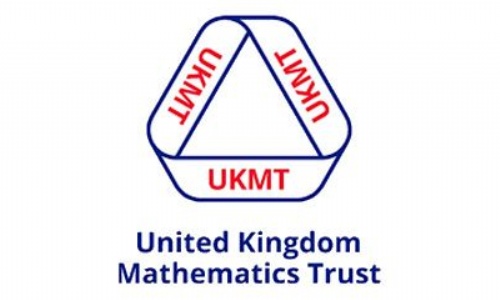 In April, some of our Year 7 and Year 8 students sat the UKMT Junior Maths Challenge answering a range of challenging questions.
The maths challenges aim to stimulate mathematical thinking and enhance problem-solving skills. Our congratulations go to a record-breaking 53 students who received a certificate and certainly showed off their perseverance and logical thinking. Year 7 student Veronica achieved Gold, as well as second prize in the Southampton Junior Maths Challenge – another nationally run competition. This is an outstanding achievement and our congratulations go to Veronica. We look forward to seeing what else you can go on to achieve in future!
Example question:
Today is Thursday. What day will it be in 100 days' time?

A) Tuesday B) Wednesday
C) Thursday D) Friday
E) Saturday
Congratulations to all the students below who will be receiving their certificates at prize giving.
Year 7 Bronze
Sade A, Zakirah A, Badie B, Max B, Lily C, Tony D, Velizar D, Isabelle D, Lucy E, Emma G, George H, Daisy H, Poppy H, Varsha K, Henry M, Elsie M, Eliot N, Luke O, Daisy P, Ava P, Amie P, Sammi S, Zac V, Henry W, Chloe P, Ethan O.
Year 7 Silver
Lena K, Alice S, Samuel T, Aleisha M, William P, Katie P.
Year 7 Gold
Veronica H.
Year 8 Bronze
Nacho C, Anthony C, Daniel D, Cyrus E, Evie F, Ronnie G, Eloise H, Nancy L, Casey M, Nathan O, Oscar P, Ciara P, Maya P, Ciara R, Louise S.
Year 8 Silver
Lily D, Alex F, Bailey P.
Year 8 Gold
Seanna C, Mikey O.