RAG Week Fundraising Activities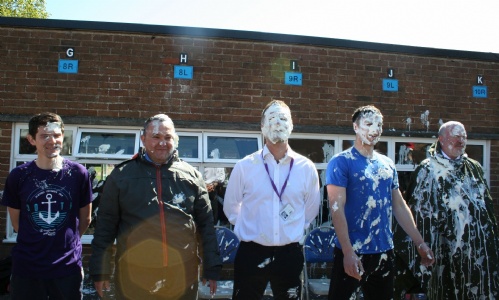 During 26th - 29th April, we held the first RAG (Raising and Giving) week since 2019 due to the pandemic. This year, the theme was: 'Speak Up Speak Out'. Our main focus was to raise money for under-represented charities that promote Equality, Diversity, and Inclusion (ED&I). The chosen charities cover a range of topics that fit within our theme: ant-racism, mental health, disabilities, and LGBTQ+.
The College students were responsible for organising eve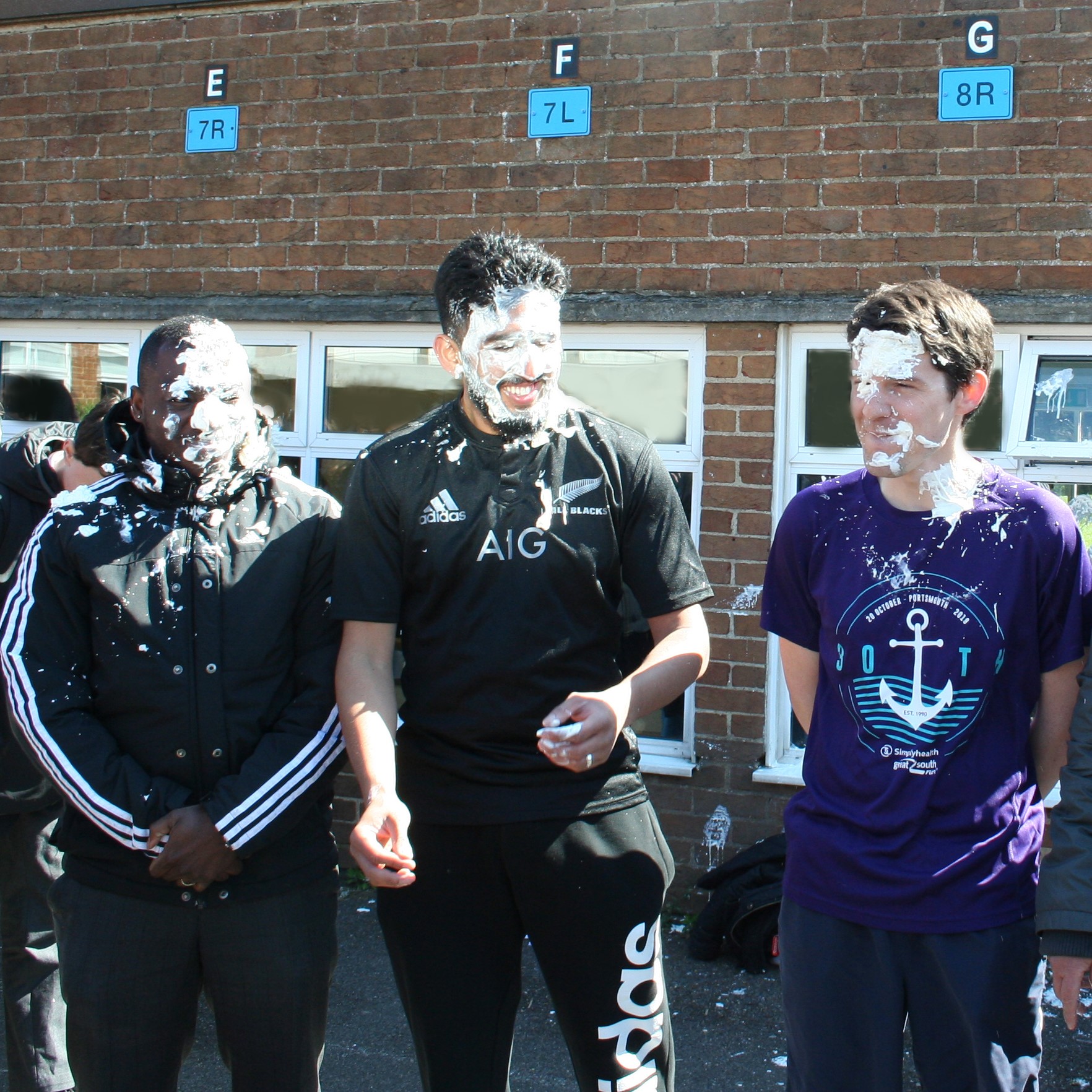 nts throughout the week. We held 13 different fundraising events for the whole school, including Pie the Teacher, Teacher vs Student Tug Of War, photo booths, a tombola and pizza, ice lolly, doughnut, sweet and soft drinks sales. To end the week, students and staff wore blue for the day as this colour symbolises unity and harmony.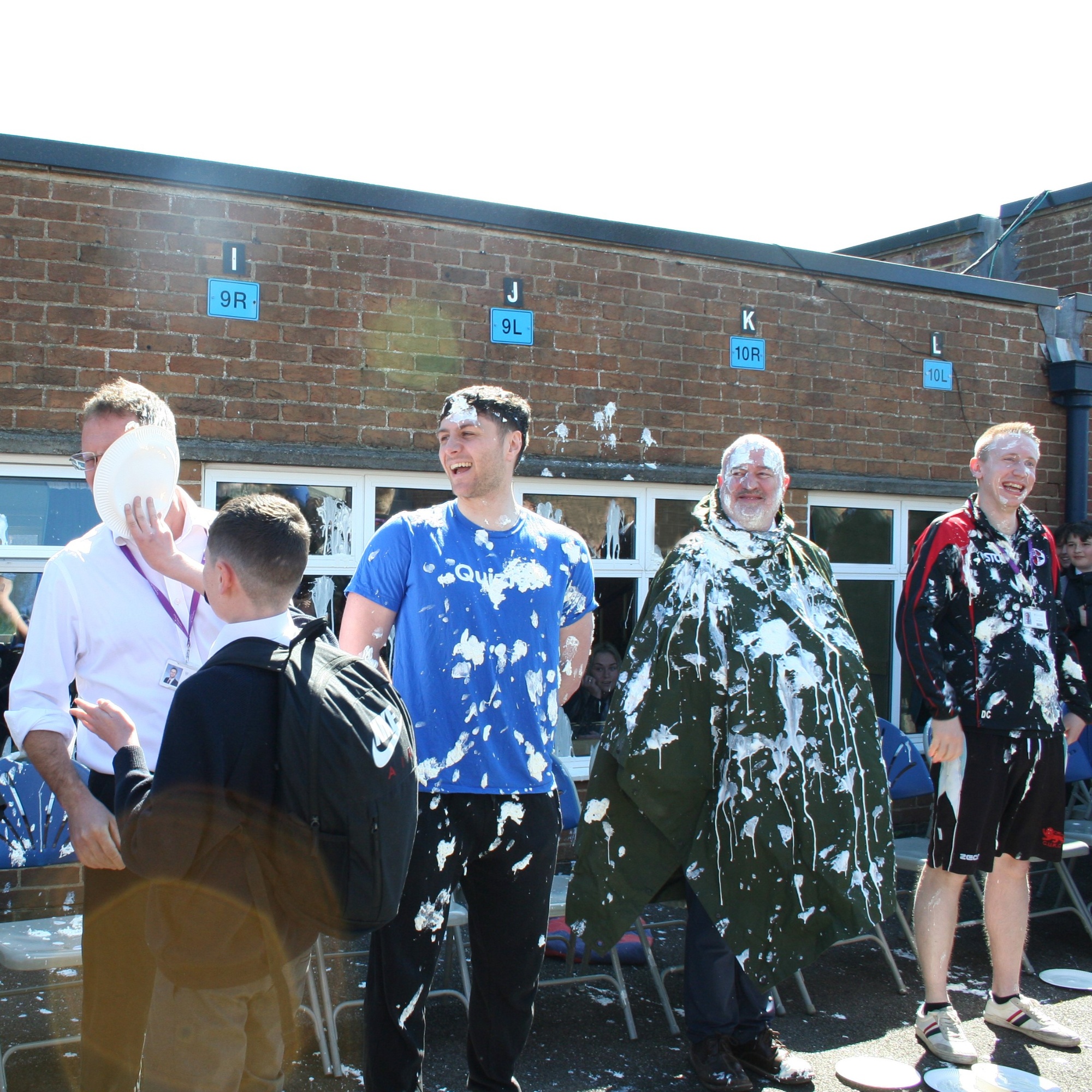 We are very pleased to announce that we raised around £1150, which will be divided equally amongst our chosen charities. We would like to say a big thank you to all the other College students who were so encouraging and enthusiastic in running the events. Thank you also to all the staff members who volunteered and supported the events. Lastly, thank you to everyone who participated in the events and donated to help raise money for such amazing causes.
Cliona, Jasmine & Rowena - Year 13 Students
Our Chosen Charities

Bloody Good Period helps to end period poverty by distributing sanitation products to those who can't afford them or don't have access to them.

Metro helps to support those who are experiencing issues with their identity, sexuality and gender, whilst also promoting equality for the LGBTQ+ community.

Scope offers both practical and emotional support to people with disabilities.


CALM is a mental health line that has a focus on men's mental health.

Stop Hate UK helps to support people affected by hate crimes and challenges discrimination.