Year 10 & Year 12 Work Experience ​​​​​​​​​​​​​​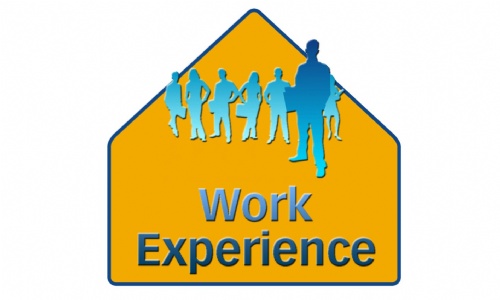 From 10th to 14th July 2023, our Year 10 and 12 students had the opportunity to sample the world of work with a week of work experience with our careers partner, Unifrog.
To make it easier for our students, we took the decision to run work experience for one week, rather than two as we have done in previous years. This was in light of the fact that a large number of employers felt that they would be unable to support a two-week placement and so were put off offering a placement at all. It was also to minimise the impact to the curriculum learning time for the students. As a school, we firmly believe in the value of the experience for all involved. Students gain an insight into the workplace and the potential careers open to them. Employers gain an understanding and an appreciation of the workforce of the future.
This year, we worked with our online careers platform partner, Unifrog, to ensure that all health and safety checks were in place and students were able to gain a greater knowledge of the platform that they will be using in greater depth in the College.
Our Year 10 students experienced a variety of exciting work placements at employers ranging from the Department of Transport, Oxted MediVet, Epsom Hospital, Virgin Atlantic, Save the Children, Winchester City Museum, Guys and St Thomas' Hospital, Gallagher Group, Rekodi Music Ltd and Fifty Fifty Post Production to name just a few. Many students worked in local primary schools and day nurseries, as well as some in banking and finance institutions, construction, engineering, surveying, catering, hospitality and retail outlets.
Year 12 experienced placements in a range of public and private institutions, including Network Rail, Talk TV, Kingston Hospital, Thakeham Group, Hever Castle, Hobbledown Farm, Kamsons Pharmacy, and local primary schools including Hamsey Green in our Tandridge Learning Trust. The students from both years benefitted from a range of skills to prepare them for the world of work one day and help them learn more about potential career paths.
We are delighted to share feedback from some of our employers below:
Brilliant - we are very impressed. Excellent timekeeping and effort. He has been very polite and helpful.
She is brilliant. Very proactive. Very positive. Headteacher was extremely pleased with her.
She has been engaging extraordinarily well with the process, she has integrated herself well within the team and has always demonstrated a professional, mature, and friendly manner. She is asking all the right questions and soaking up all the new knowledge we are exposing her to. Overall, she is a wonderful, pleasant, mature young lady and is a credit to her family and school. When she is older and if she wishes to pursue a career in dentistry, we would be more than happy to support and continue to nurture those aspirations.
She has been absolutely fabulous! She's punctual (even early!), so keen to learn and absolutely brilliant with the students. She's been so much help and shown her eagerness to learn to teach dance. She's choreographed a dance for our youngest class which I helped her to teach and it was done expertly. I have seen her confidence grow so much over the past week and I am so impressed with her. So much so, I've offered her a job for when she's 16!
I would just like to say how fantastic he has been. He helped with Sports Day on Monday; assisting in the set up. He has arrived on time every day, followed his timetable and taken himself to the various classes that signed up for his help to be introduced. He has sat in the staffroom and engaged with staff and not been phased by anything. We are really impressed.
Our students have been reflecting on their work experience and we have been so pleased to hear comments such as,
Thank you so much for helping me find my work experience, I had great fun and learned a lot. They have even offered me a summer job there if I would like it.
I would like to say how proud we are of our students and how they approached their work experience, making the most of the opportunity presented to them and showing the core values of courage, commitment and kindness throughout the week. They have also shown us how they are developing into mature and independent young adults.
Laura Langley
Careers Leader