Students Benefit from Sparx Maths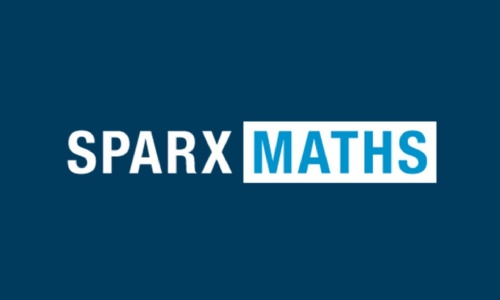 Sparx is being used in Maths as our main Home Learning platform. We are using this platform to help our students embed key knowledge and develop students' overall understanding and connections across topics.
Students across the school are expected to do a minimum of one hour's worth of Home Learning tasks per week. This amazing platform is really helping to keep students fully engaged in so many ways, including developing their long-term memory and overall knowledge and application. This has been the first year of using Sparx Maths since it was launched on 31st October 2023 and some phenomenal statistics have emerged which we're delighted to share below:
Volume of Work Carried Out

778,880 questions
1,218 students
That's on average 639 questions per student since 31 October 2023 - an amazing achievement! We are looking to really build on this next year and really do strive to see all our students fully engaged in all aspects of the platform.
14,970 hours of Personalised Practice
This element of practice in Maths is absolutely crucial in terms of embedding key knowledge into students' long term memory, improving student recall, application and overall understanding across topics.
How does Sparx Home Learning Work?
Sparx personalises each child's homework, creating a weekly set of questions tailored to their level of understanding and learning pace. The questions are designed to be achievable whilst offering the stretch that learners need to make optimum levels of progress. Each week, topics are set by your child's maths teacher and will make up most of the homework questions. Questions from previous topics will also be included in the homework so that students can keep practising the skills they have learnt and also build up connections across topics to help strengthen and develop their overall knowledge, progress and attainment.
Sparx v Hegarty
As a school, we are using Sparx on average 250% more than we used our previous platform Hegarty last year. This is an impressive statistic given we only launched Sparx Maths on 31 October 2023. This improved engagement will really support our students' understanding as we journey into the new academic year.
Communication to Parents

Sparx Maths is a fantastic tool for parents to keep up to date on students' effort and progress through the learning journey. Nearly 33,000 update emails have been sent since 31st October including a weekly report with an overview of your child's progress including how much time they've spent on each question.
The Maths team really do value our partnership with parents and hope you have found the weekly Sparx update emails useful, particularly in terms of monitoring your child's work on Sparx Maths through each week.
After School Sparx Maths Club
To support students' Maths learning, we hold a weekly After School Maths Club in C1a every Wednesday from 3.15-4.15pm. Students can get help with their Sparx Maths home learning and receive support from Maths teachers.
Well done to all those students who have attend our Sparx Maths Club each week this year. No question is too big or small to ask our fantastic team of maths teachers. So many of our students are developing into proactive learners who are up for a challenge and see mistakes as opportunities to learn. We look forward to welcoming more students in the next academic year so please encourage your child to come along if you think they would benefit from it.
Finally, we hope you have all enjoyed using Sparx Maths this year. We are looking forward to the new academic year and the maths team would like to wish you and all your families a lovely summer break.
Mr C Robins
Head of Maths