World Book Day Competitions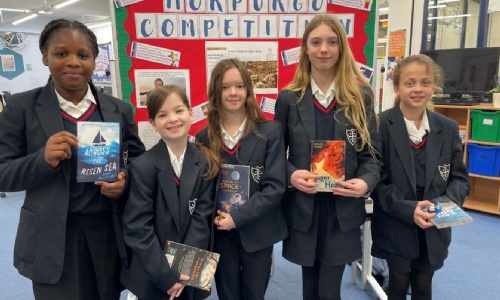 To celebrate the 25th Anniversary of World Book Day on 3rd March, we celebrated with two competitions.
World Book Day Character Competition
Our first competition was held on World Book Day on Thursday 3rd March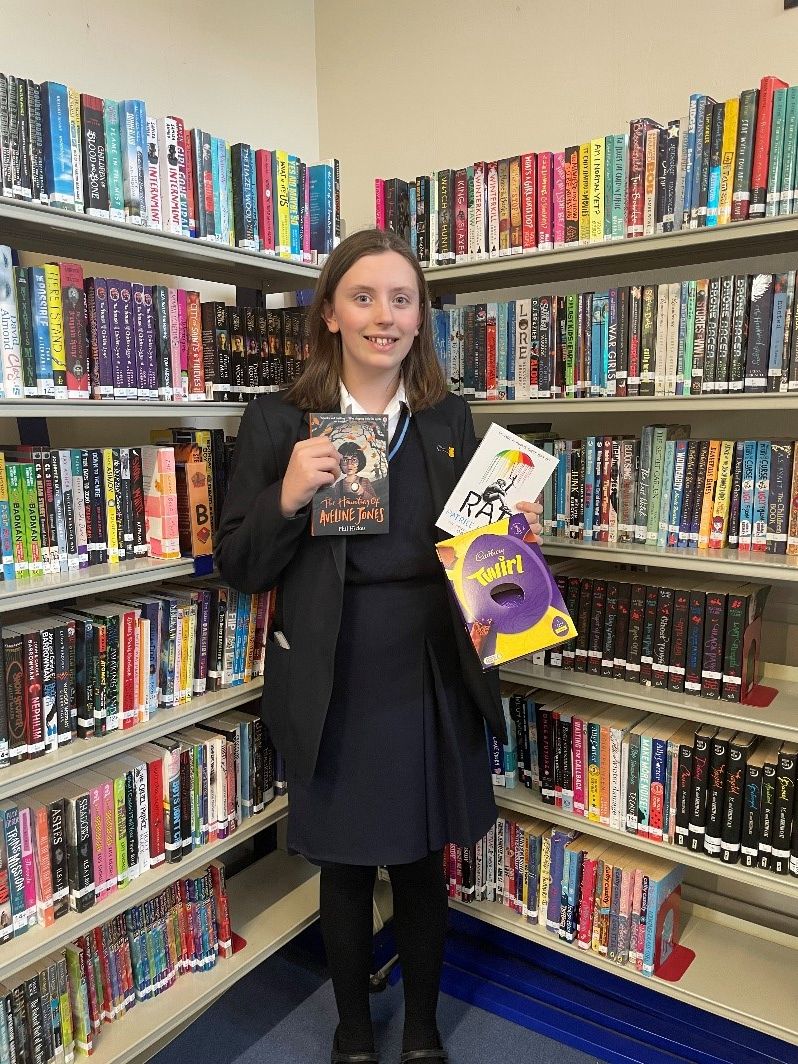 and involved students racing to find the matching character pairs around the school. Staff wore one half of a famous character pair and students needed to find the matching characters. There was much excitement around the school with students battling to find all the characters first. For some Year 7 students, this also helped them to meet teachers they may not have been taught by before.
We are delighted to say that Matilda K (9R) completed some excellent detective work and came first place for Chichester House, closely followed by Year 7 students for Mallory including Isabelle B-W, Sade A, Lilly D, Sophie C and Aoife M. These students won a book and Easter egg. There was also a prize for the staff, which saw our Hansel and Gretel – Miss Baker in Science and Miss Chandler in Maths – finding each other first to win an Easter Egg.
Creative Writing Competition
Our second competition was held this month allowing students to get creative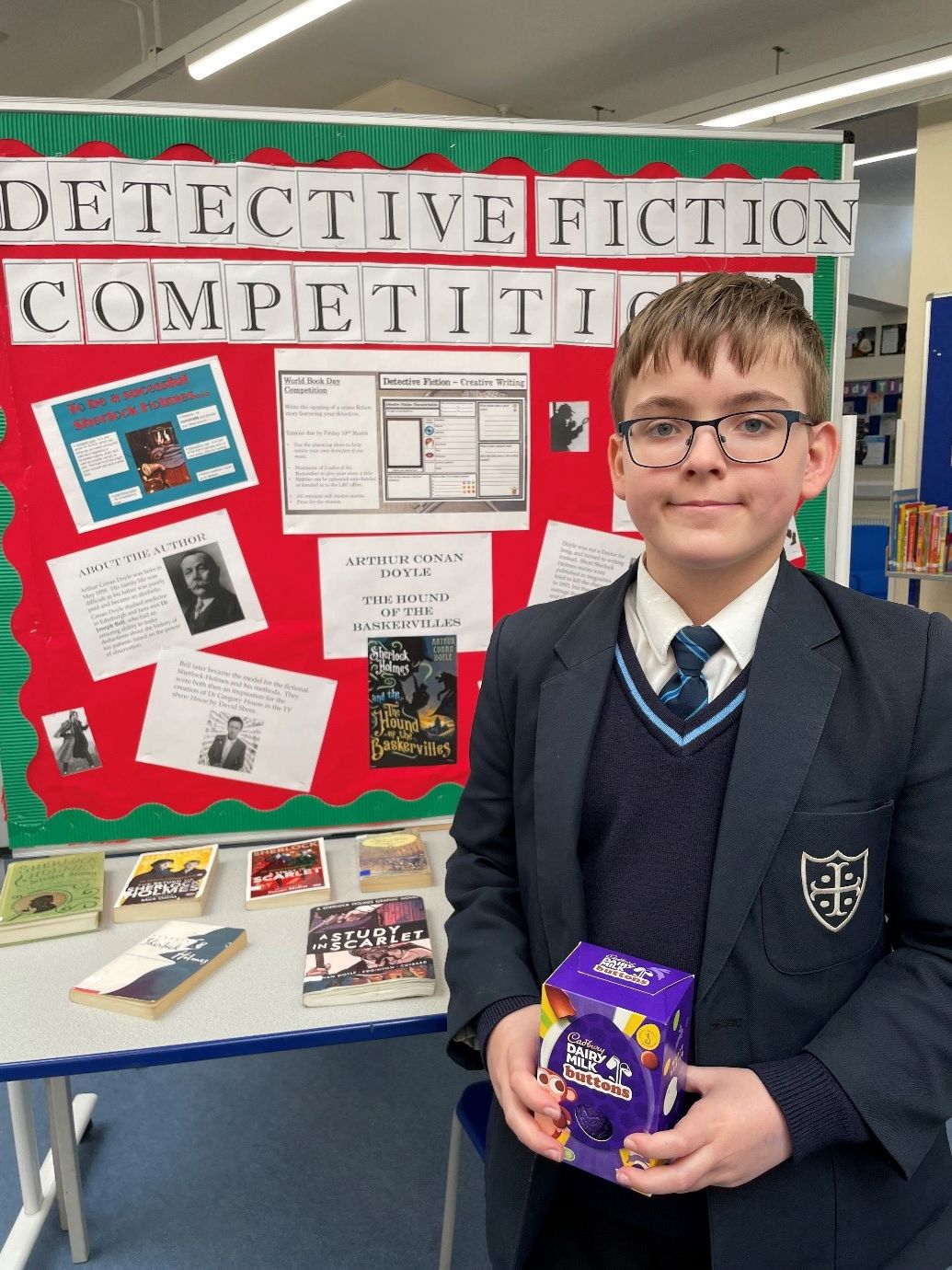 and write their own pieces. We asked students to write either a letter home as the character Tommo from the novel Private Peaceful or to write the opening of a detective story. Our students are currently reading Private Peaceful by Michael Morpurgo in Year 7 reading lessons, reading about the character Tommo's experiences of leaving home to fight in World War One.
In Year 8, classes are reading The Hound of the Baskervilles, featuring Sherlock Holmes, and we wanted students to create their own detectives to feature in their crime story. There was a winner for each House. Well done to Daniel D winning the overall prize for his thrilling opening to a detective story called 'Creatures of the Midnight Moon'. It was an exciting first chapter with wonderful command of vocabulary. All of our winners were given a book and Easter egg. Thank you to all who took part.

Winners
| | Name | Class / House |
| --- | --- | --- |
| 1st | Daniel D | 8L - Chichester |
| 2nd | Elizabeth M | 8N - Sharman |
| 3rd | Poppy H | 7A - Johnson |
| 4th | Huda K | 8H - Mallory |