Year 9 Sports Ambassadors Assist at Atwood Sports Day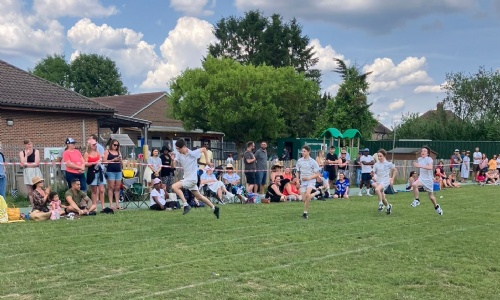 On Thursday 22nd June, our Year 9 Sports Ambassadors assisted with local school Atwood Primary School, with their Sports Day.
This was another wonderful opportunity for our Sports Ambassadors to hone their leadership skills and enthuse the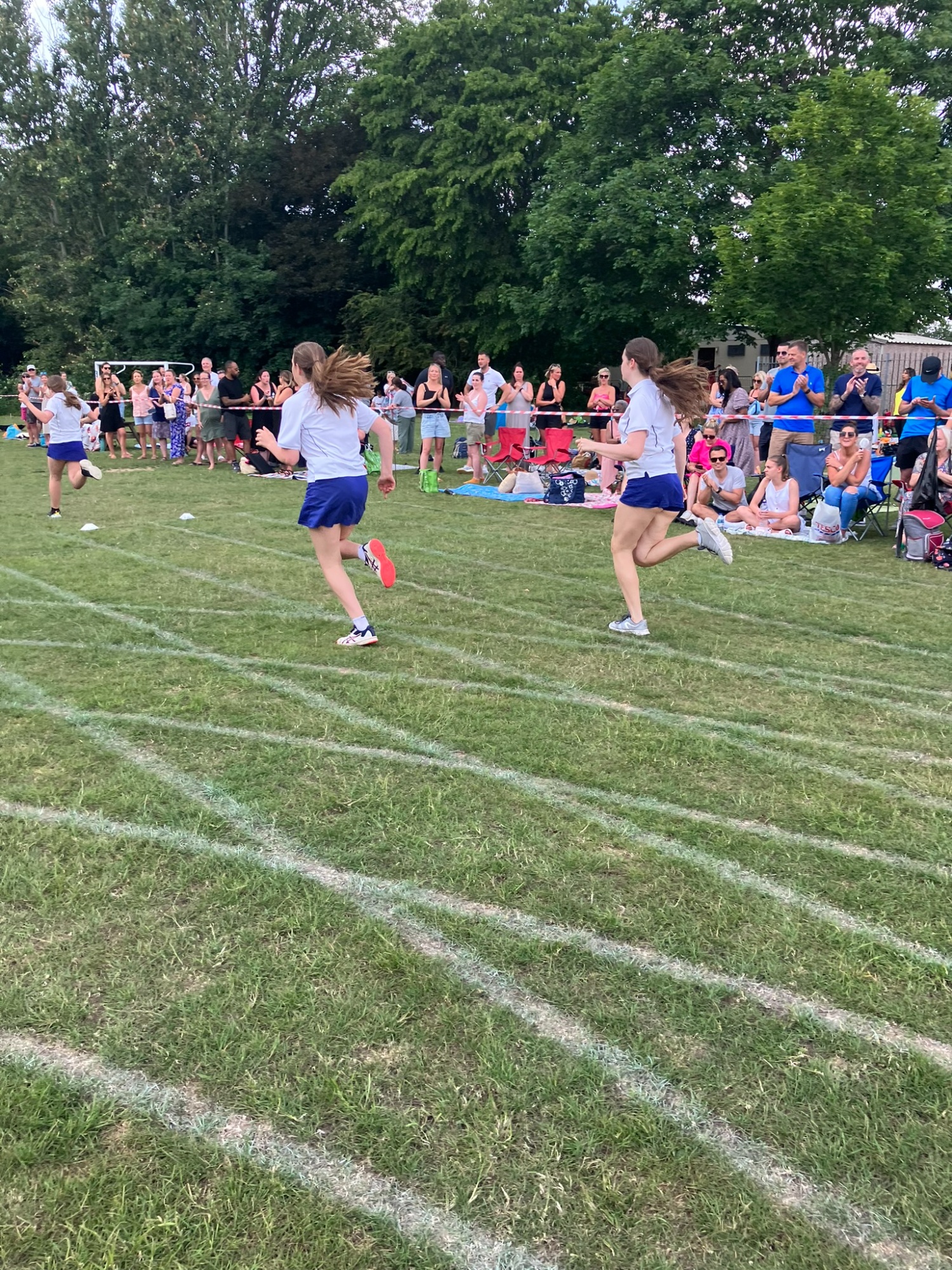 younger generation about the importance of sports participation, competition and the benefits of keeping physically active.
Their role on the day was to help assist in the setting up and delivery of a whole school sports day. They worked tirelessly in the sunshine from 8am until 3pm. Teacher and organiser of Sports Day, Lucinda Baylis, praised our students for their fantastic work and stated she wouldn't have been able to run the Sports Day without them.
It was a real pleasure for me, when I arrived at the start of the afternoon, seeing our Year 9 in a host of roles, from running the relays (and some of the other races) to helping to encourage the younger runners round the track. The Sports Ambassadors understood the importance of giving praise and were proactive in giving out stickers at the end of each race. Earlier in the day, the Sports Ambassadors helped run events such as the 'Penalty Shoot Out' and 'Crossing the River.' In these situations, our students were faced with delivering clear instructions, problem-solving, organisation and motivating students. All of these provide excellent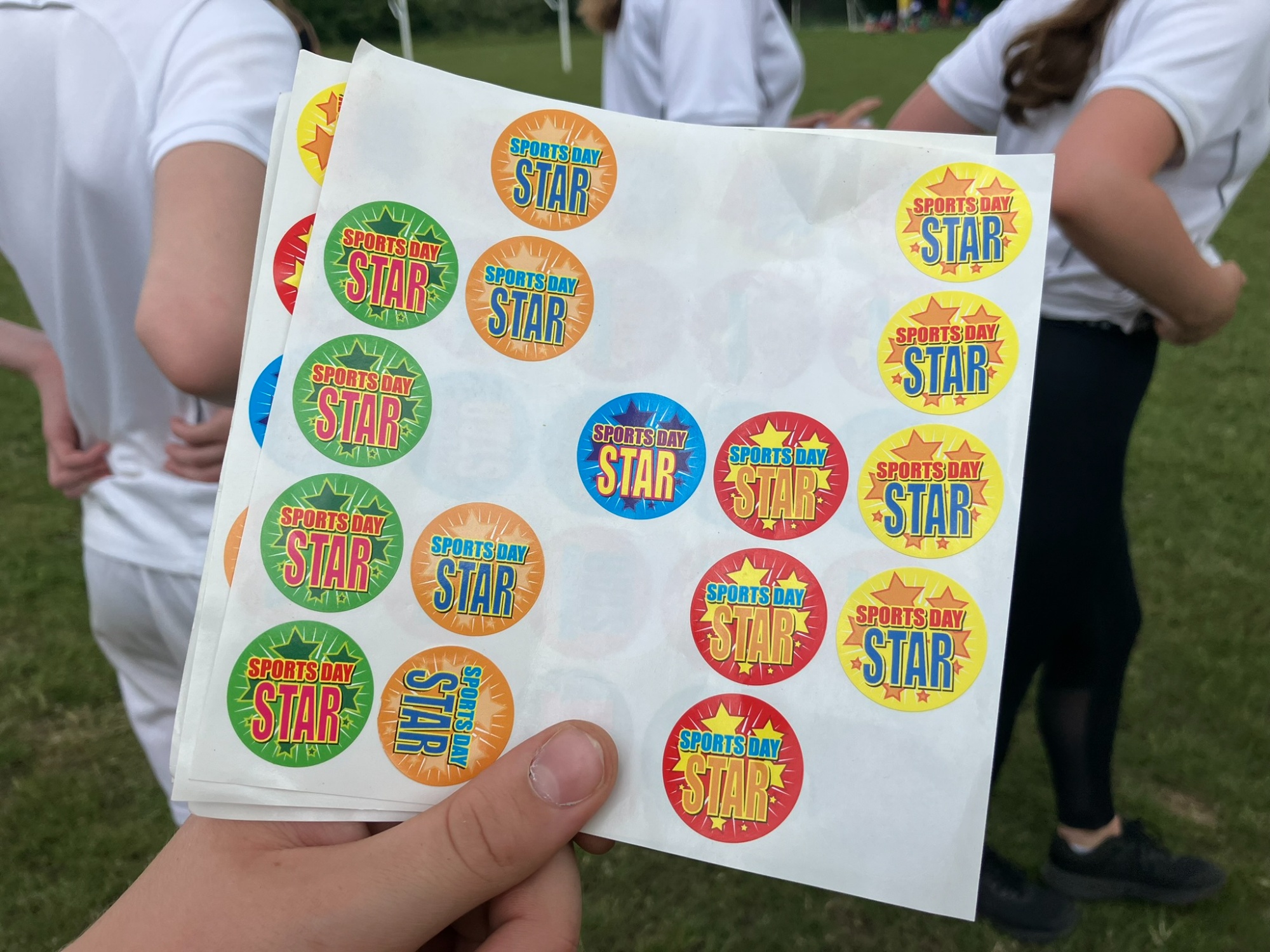 foundations on which to build on the employability skills required in the world of work. Our Year 9 Sports Ambassadors, clearly rose to the challenge!
Our congratulations to the Year 9 Sports Ambassadors: Kieran J, Joel G, Tom H, Seanna C, Olivia H, Connor H, Gaby M, Jamie P, Emma R, Amy H, Beth H, Summer K, Louise S, Felippa N-M, Floria N-M and Elena T who were outstanding in the way in which they conducted themselves and they should be proud of their contribution to the day.
Year 9 Sports Ambassadors commented: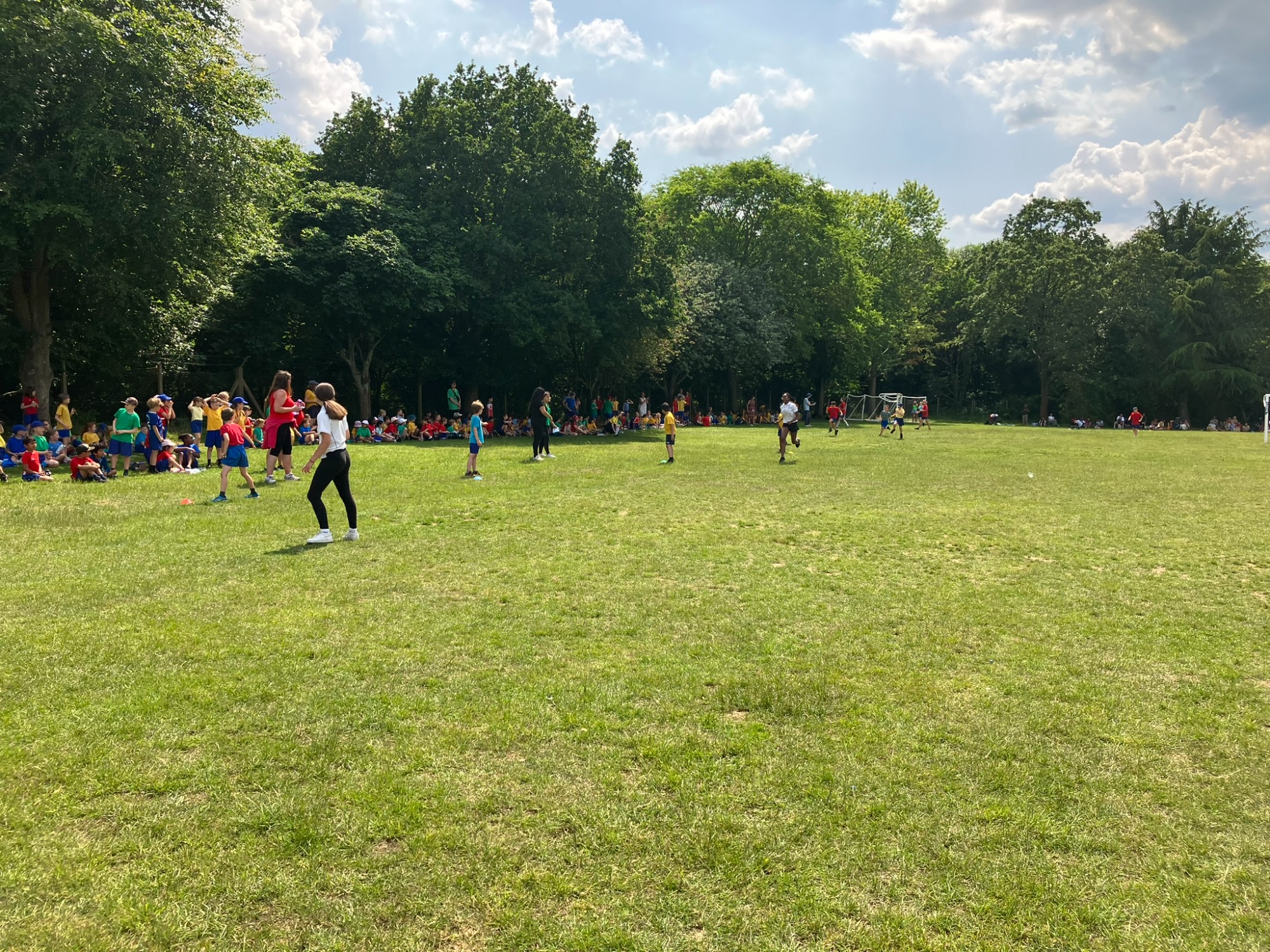 It was very rewarding and I enjoyed helping and encouraging the younger students to do the best they could.

Emma R, Year 9 Sports Ambassador
It was a great experience, and I was able to improve my leadership roles


Tom H, Year 9 Sports Ambassador
Vanessa Salem
PE Teacher