Enterprising Year 12s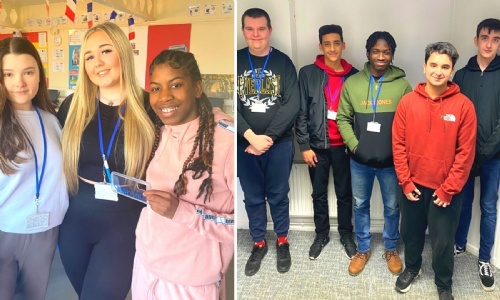 We are delighted to announce that, as part of our College enrichment programme for the Advance Award, we have two Young Enterprise teams competing this year.
Young Enterprise is an organisation funded by the Peter Jones Foundation to give young people a chance of running a successful business and learning fundamental skills including teamwork, responsibility and dedication. Our two Year 12 teams have devised their business proposals to launch a product for sale, with profits going to their chosen charity.
Students, staff and parents can purchase their products via WisePay until Thursday 24th March 2022. View their business proposals and products below.
Fone Chic - Selling personalised phone cases
Fone Chic is selling unique, stylish and affordable personalised phone cases aiming to add a personalised touch to your phone case, whilst giving back to a local charity, The Lily Foundation. Available for everyone and tailored to your taste, Fone Chic are providing clear phone cases with a name on, in a variety of colours and fonts. These cases are available for the majority of phones, including Samsung and iPhone.
Fone Chic has decided to donate all profits made to The Lily Foundation. The Lily Foundation is a local charity that is closely connected with Warlingham. Their mission is to improve the lives of people affected by mitochondrial diseases, while working towards a future where mitochondrial diseases can be effectively treated or cured.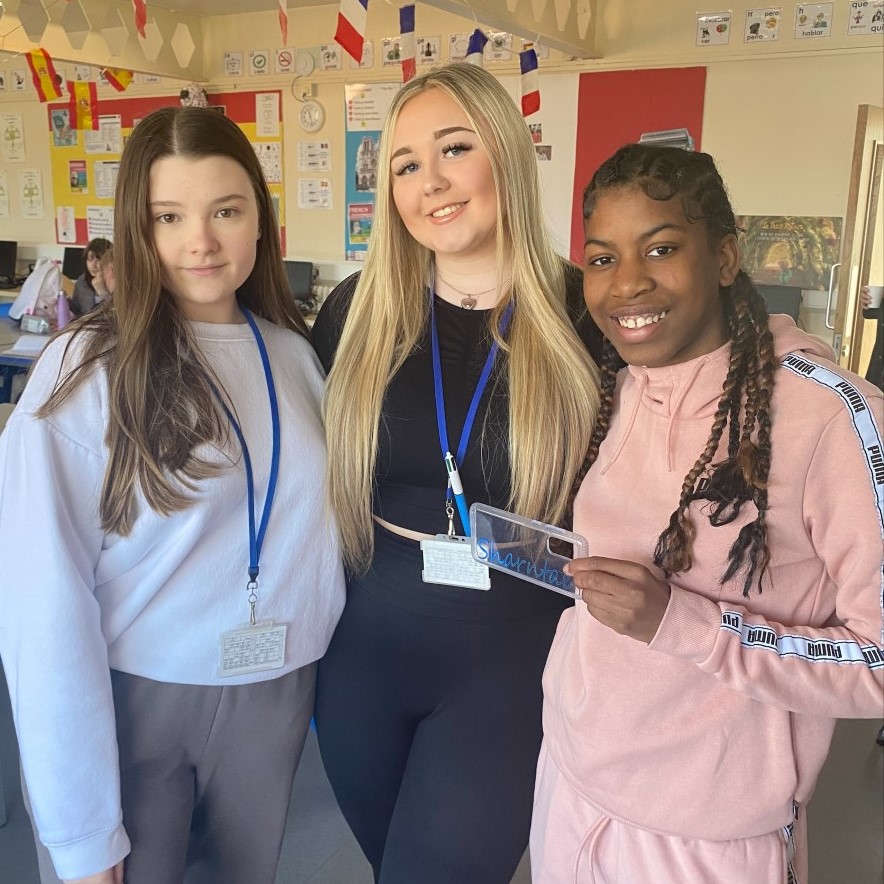 These phone cases will be available on WisePay from Monday 28th February until Thursday 24th March. The phone cases will be £8.99 with no additional charges and there will be roughly a two week turn around for orders. They will be delivered to your child's form room for them to take home.
Fone Chic is grateful for any purchases made and is looking forward to seeing their vision come to life. If you have any questions or need more information on this product, please email Fone Chic at Fonechic.youngenterprise@gmail.com.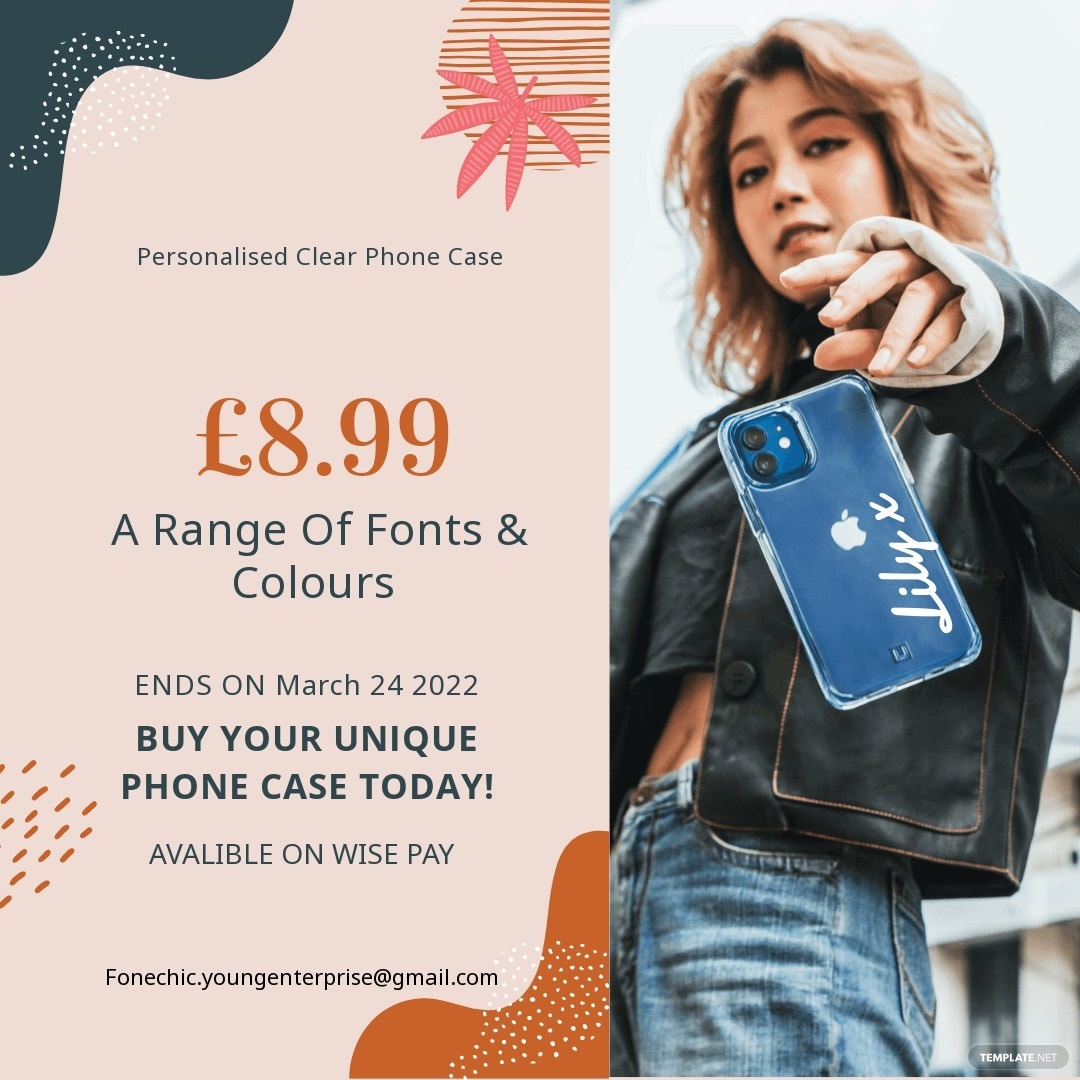 Synth - Selling eco-friendly notebooks
Synth will be selling eco-friendly notebooks, each with an aesthetic finish and offered with lined, plain or square paper. As well as being eco-friendly, Synth takes the opportunity to give back to our community and the environment by giving all profits to the WWF foundation. Synth will offer 10 different notebooks in two different ranges: The Marble Range and the Camo Range. The Marble Range consists of marble like patterning to give a unique and stylish look to your notebooks and is available in five colours including, Iridescent Red, Oceanic Blue, Midnight black, Monochromatic white, and Galaxy purple. The Camo Range consists of five camo patterned notebooks offered in colours Pink camo, Black camo, Purple camo, Navy blue camo and Jungle green camo.
All profits that Synth generate will be donated to the WWF foundation, which is a global foundation that helps battle against pollution and works hard to protect animals' habitats. Synth hope to make a difference by selling eco-friendly notebooks and appreciate any purchases of our product that then make an even bigger diffe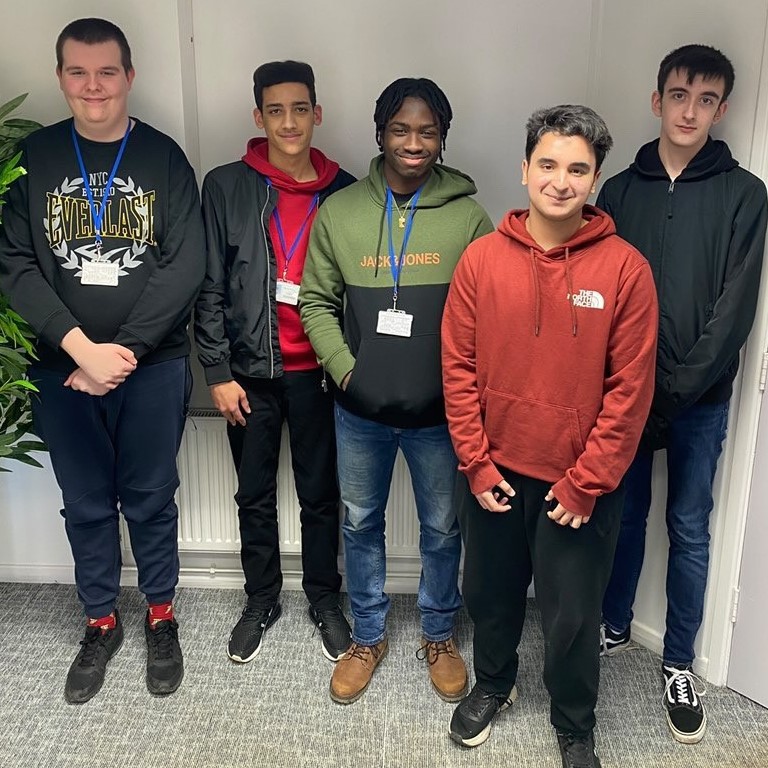 rence.
Both the Marble and Camo ranges will be available on WisePay from Monday 28th February until Thursday 24th March. The Notebooks will be just £4.49 with no added fees and there will be a maximum 10 day return for orders. They will be delivered to your child's form room for them to take home and enhance their studies.
Synth is grateful for any purchases are and is excited to see what the future holds for their business and vision. If there are any further enquiries on this product, please email Synth at SynthNotebooks@outlook.com.