College Induction Days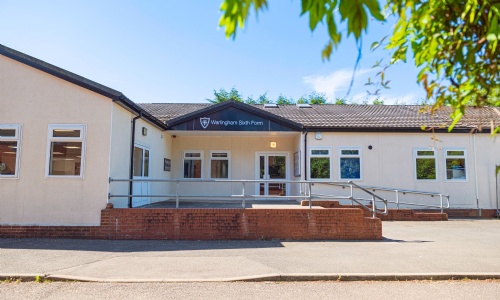 On Tuesday 5th and Wednesday 6th July, Warlingham Sixth Form College was delighted to welcome current Year 11 students for their Induction Days to give them insight into what life as a Sixth Form College student will be like.
We started the day with a talk from the College team and a Subjects Fair, where current Year 12 students spoke to the new students about their choices and offered advice about what each course entails. There was a real buzz around the Sports Hall, which certainly helped students to make their decisions.
Over the course of the two days, Year 11 students were able to sample a variety of taster lessons in their chosen subjects and we received positive feedback from all those involved. It was also lovely to see students from a variety of schools join us for the Induction Days and to spend time in our College centre using the computers for independent study or making themselves a cup of tea during their breaks. There was also a chance to speak to current Year 12 students, who were more than happy to offer their words of wisdom for success.
The College team also spoke to students about the importance of preparing for the transition from GCSE to A Level, Level 3 BTECs and CTECs. To help students prepare for the start of their courses in September, subjects have created a range of tasks which are all available on the 'Bridging the Gap' section of our website here. Teachers will be looking forward to seeing the work students have done when they return in September.
We hope students have a really enjoyable summer and wish them all the best for their results day in August. Thank you once again to all those students who attended the Induction Days and to the staff involved who made them such a success. We look forward to welcoming our new Year 12 intake into College on 6th September and we're confident they will be very happy and successful in their studies.
GCSE Results Day
When students collect their results, they should check their emails and log on to our online application Admissions+ to confirm their grades and subject choices for post-16 study. The College team will then review their applications and be in touch to confirm their places at Warlingham Sixth Form College. The team will also be in school on results day on 25th August, as well as 26th August and 5th September. Students are welcome to come into school on these days if they have any questions about enrolment or their courses. More information is available on our website here.