Year 12 Brighton UK University Search Event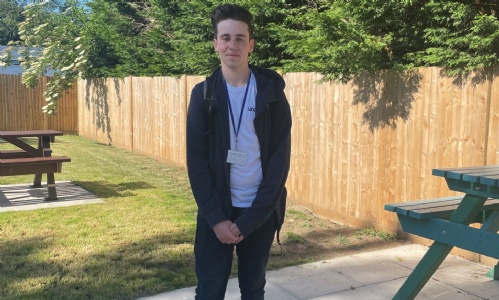 On Friday 10th June, as part of our Aim Higher week, my fellow peers and I embarked on a trip to the Amex Stadium in Brighton to attend the UK University Search event.


The UK University Search event was hosted by a plethora of universities to inspire and motivate Year 11s and 12s who are starting to make decisions about their post-18 education and career choices. Some of the universities that attended included, University of Warwick, University of Southampton, University of Nottingham and many more. Loaded with varying prospectuses and students studying at the given institutions, I was able to gather a lot of information and make a more informed decision on where I would like to continue my studies. What was nice about the fair is that it provided a diverse offering as the universities ranged from some prestigious Russell Group universities, to other establishments that are more suited to the creative studies. In addition, they also had a couple of apprenticeships stalls for those who may not want to attend a university.
As well as this, the UK University Search organisation was graciously kind enough to host a few seminars for all students. Seminars ranged from student finance and budgeting, to an "insight into the Russell Group" and many of my friends were able to gain a deeper understanding to university life and how it can vary between institutions. Another very useful seminar was one about writing a personal statement. The speaker informed us of how to write a great personal statement and what to avoid, such as spelling mistakes, jokes and colloquialism. He also informed us of a typical structure: 'Why do you want to study this course?'; 'What wider research have you done?'; 'What do you do when you're not studying?'.
Overall, I believe the trip to the Brighton UK University Search event was a huge success. I was able to explore several universities, as well as speak to some students about what undergraduate courses they took. If it wasn't for this trip, I wouldn't have been able to narrow down my choices, as the fair not only covered the success rate of the universities, but other useful considerations, such as living conditions, working whilst studying and more. A big thanks to Mr Leay, Mrs Beadle and Mrs Howe for giving us this great opportunity!
Written by Charlie, Year 12 Student