Learn a Musical Instrument or to Sing at Warlingham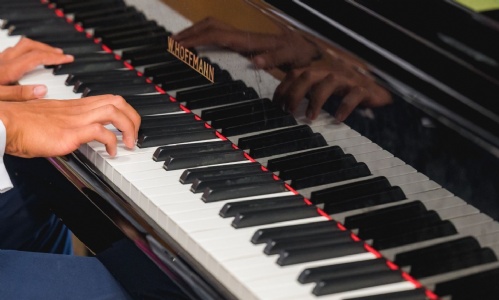 One of the most worthwhile, stimulating, and enjoyable activities in Music is learning a musical instrument or having singing lessons and then performing in an ensemble.
The benefits of playing a musical instrument are all well researched. Taking up a musical instrument in childhood and adolescence is associated with improved thinking skills in older age. Research shows these core skills are the most highly developed:
Music helps the brain to develop
Music is fun
Music relieves stress and teaches children to focus
Music helps children understand Maths
Music is a form of self-expression
Music can improve social skills
Music can make us resilient
Music can boost self-confidence
Surrey Music Hub
Warlingham School & Sixth Form College offers tuition on a wide range of instruments and ensembles delivered by Surrey Arts Music Hub that employ experienced Tutors here at school. Further details and full terms and conditions can be found here. Please also use the same website to apply for lessons or telephone 01483 519290.
Peripatetic Music Programme
Through our own Warlingham School & Sixth Form College Peripatetic Music staff, we can offer a wide range of instrumental lessons. All tutors are experienced and passionate teachers, fully DBS checked and experienced on their specialist instrument and in teaching. Lessons will take place during the school day and after school on a rota basis. Please contact them directly to arrange tuition.
Lesson Type
Contact
Singing Lessons
Louise Parsons
Email: louiseparsonsvocalcoach@outlook.com
Piano Lessons
Debbie Rodgers
Email: earlswoodmusic@gmail.com
Drum Kit Lessons
Paul Barretta
Email: paulbarrettadrums@yahoo.co.uk
Trumpet Lessons
Debbie Rodgers
earlswoodmusic@gmail.com
Guitar, Bass Guitar and Male Voice Lessons
Henri Defoe
defoe.henri@gmail.com
Costs
Whilst all lessons have a financial cost, there are opportunities for all students to access funding arrangements. Please contact Mr Duff, Head of Music, by email on N.Duff@WarlinghamTLT.co.uk, so we can talk through some strategies.
Warlingham School & Sixth Form College also has a stock of orchestral instruments that you may hire from us for a nominal termly charge. If you are interested, please contact Mr Duff, Head of Music, by email on N.Duff@WarlinghamTLT.co.uk.
We are also happy to arrange the purchase of instruments through the government approved Assisted Instrument Purchase Scheme which enables pupils of academy schools to purchase musical instruments through their school net of VAT providing the sale to the pupil meets the criteria listed here.
Warlingham School and Sixth Form College offers a wide range of co-curricular activities both at lunchtime and after school to support a student's musical development and feature prominently in our termly concerts at school, and in the wider community. See our enrichment timetable for the latest information about the Music clubs offers.
Please take this invaluable opportunity to encourage your child's musical development by encouraging them to learn an instrument and then play in an ensemble. If the Music department can be of any further assistance to you, please do not hesitate to contact us.
Mr N Duff
Head of Music

Introducing Louise Parsons, Vocal Teacher
We are delighted to introduce our Peripatetic Music teacher, Louise Parsons, our vocal teacher who comes to Warlingham School & Sixth Form College twice a week to provide you with more information about her work.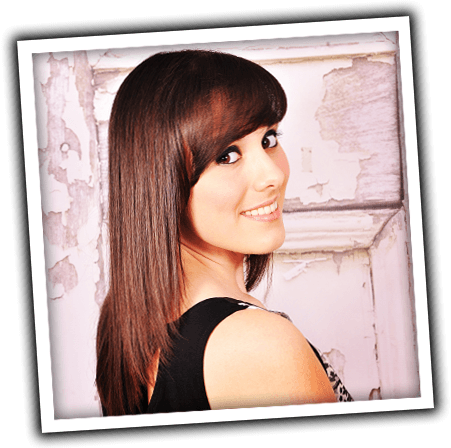 Louise has been teaching singing, vocal coaching, delivering workshops, coaching performers in performing arts, performance techniques and stage craft for many years. With plenty of experience, knowledge and training in performance, the voice, vocal production and performance studies, Louise can offer a tutoring programme tailored to each individual student, giving them the coaching they need to develop their skills and push themselves further. Louise develops an understanding of the student's particular goals and aims from the very beginning. Louise works with both singers and actors and has students regularly go on to be successful in their drama school auditions, become successful performers, and others work in professional UK company tours.
Louise has a degree in Performing Arts and Vocal Studies. The degree trained Louise as both a performer and a teacher with an in-depth understanding of the voice and techniques at the level of professional vocalists.
Louise has taught in several performing arts and music academies/organisations as a Vocal Coach and Music Director. She is also lead vocal coach on a record label.
Louise's one-to-one vocal lessons are a blend of many techniques and exercises that she has learnt and discovered throughout many years of training and research. Louise has developed her teaching to a high standard and is confident in the work that she does, in one-to-one and group/workshop settings.
Louise has public liability insurance and a full, up to date DBS check. She is a member of the British Voice Association and Association of Singing Teachers.
Here's what some of her current students have to say:
Louise is an excellent teacher
Louise really understands what it takes to be the best singer and make the most of my skills
Louise possesses an incredibly supportive and kind manner - she is so approachable and listens
Having singing lessons with Louise has improved my wellbeing so much - I feel so happy when I am singing - it gives me a buzz!