Year 7 & 8 Compete in UKMT Junior Maths Challenge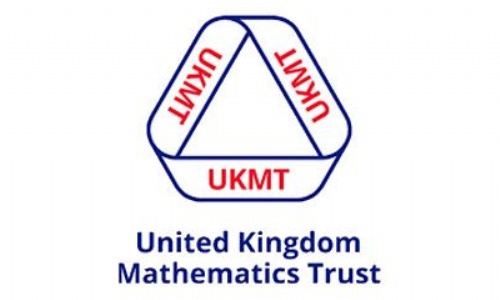 On Wednesday 26th April 2023, our budding mathematicians in Year 7 & 8 competed in the UKMT Junior Maths Challenge.
The aim of the competition is to promote a love of problem-solving and the challenge comprised of multiple-choice questions to be answered in 60 minutes. It encourages mathematical reasoning, precision of thought, and fluency in using basic mathematical techniques to solve interesting problems to make students think.
Last year, we reported that we had a record-breaking number of students gaining certificates in the UKMT Junior Maths Challenge. This year's cohort managed to break the record again, with an amazing 66 certificate winners altogether, and more students getting the silver and bronze awards too!
Congratulations to all our students for demonstrating such fantastic problem-solving skills. Special praise goes to Year 8 student, Tony D, for his fantastic achievement in not only being awarded a Gold certificate but also gaining a certificate of Merit in the Junior Kangaroo, a follow-on round with even more challenging questions. All students will be receiving their certificates at prize giving before the end of term.
The students were challenged with questions including:
In a football match, Rangers beat Rovers 5-4. The only time Rangers were ahead was after they scored the final goal. How many possible half-time scores were there?
A 9 B 10 C 15 D 16 E 25
Scroll to the bottom to find out the answer...
Results
Year 7 Bronze
Emily B, Evalynn B, Joseph D, Amelia D, Bella F, Freddie F, Olivia F, Lara G, Lily H, Daniel I, Sam K, Emilia K, Esme L, Hollie L, Henry M, Harrison N, Serenay N, Tremaine R, Jake S, Maya S, Mason W, Kayden W, Ayan Z
Year 7 Silver
Maxwell A, Matthew D, Russell F, Phoebe H, Haadi K, Zac P, Nell R
Year 7 Gold
Euan B
Year 8 Bronze
Mustafa A, Isabelle B, Joe C, Michael D, Isabelle D, Oliver D, Adam F, Phoebe G, Aiden H, Eden J, Liam K, Hisham K, Josh L, Ronny M, Gaius M, Luke O, William P, Joseph R, Mia S, Freddie S, Sammi S, Samuel T-S, Mikey W, Isaac W-S, Ellie W, Sid W
Year 8 Silver
Bill C, Velizar D, Veronica H, Joshua M, Ava P, Aliya S, Alice S
Year 8 Gold
Tony D, Emma G

Rhonda Scott
2ic Mathematics Teacher
The answer is D!