Year 9 Sports Ambassadors Run Year 1&2 Multi-Skills Competition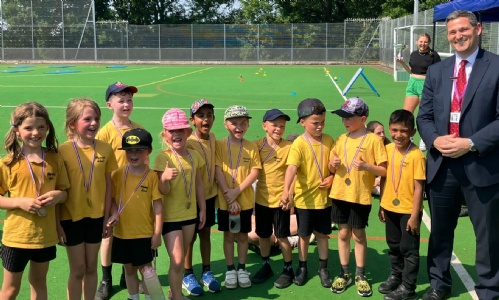 On Tuesday 13th June, we hosted our final primary school multi-skills competition of the year. It was a glorious but hot summer's day but, fortunately, a slight breeze eased the temperature on our Astroturf.
This time, the event was aimed at students in Year 1 and Year 2 from five local primary schools. The talented children did not disappoint and worked hard across the events, with many able to perform the fundamental motor skills at a high level and with confidence.
The purpose of these events is two-fold. Not only is it to provide a competition for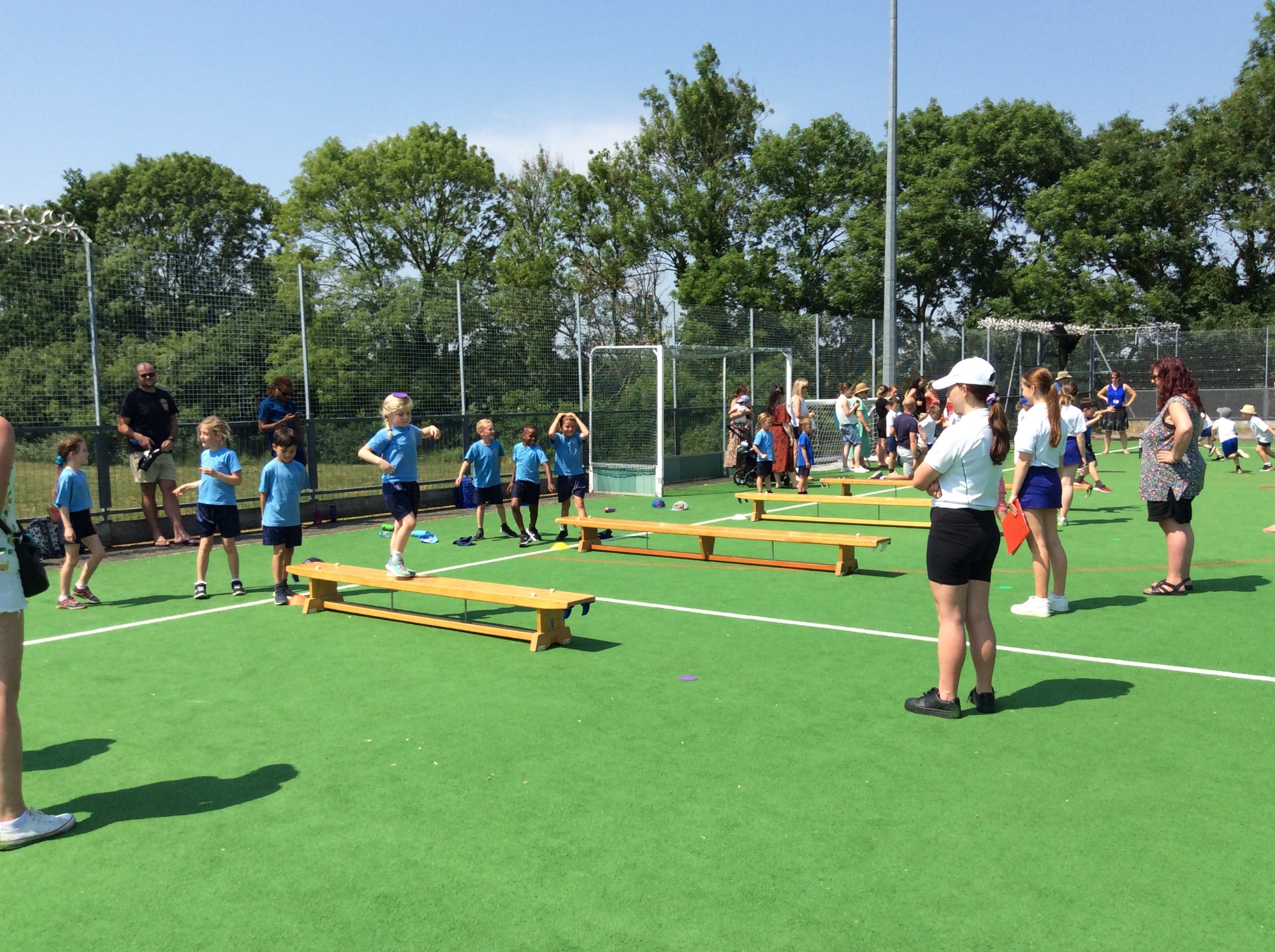 the youngest children in our local primary schools, but to provide a leadership opportunity for students at Warlingham. This time, it was the turn of the Year 9 Sports Ambassadors to demonstrate their leadership skills.
It is always a joy seeing our Year 9 students lead with sensitivity and kindness and for the Year 1 and 2 students to respond with trust and respect. Our thanks go to this year's Year 9 Sports Ambassadors for their outstanding leadership: Kieran J, Joel G, Tom H, Alice B, Seanna C, Harvey D, Olivia H, Connor H, Gaby M, Emma R, Amy H, Beth H, Summer K, Louise S, Felippa N-M, Floria N-M and Elena T.
This year's results:
| Position | School |
| --- | --- |
| 1st | Hamsey Green |
| 2nd | Whyteleafe |
| 3rd | Audley |
| 4th | St. Francis |
| 5th | St. John's |
The Year 1 and 2 students, at the end of a closely run competition, were excited to receive their certificates from our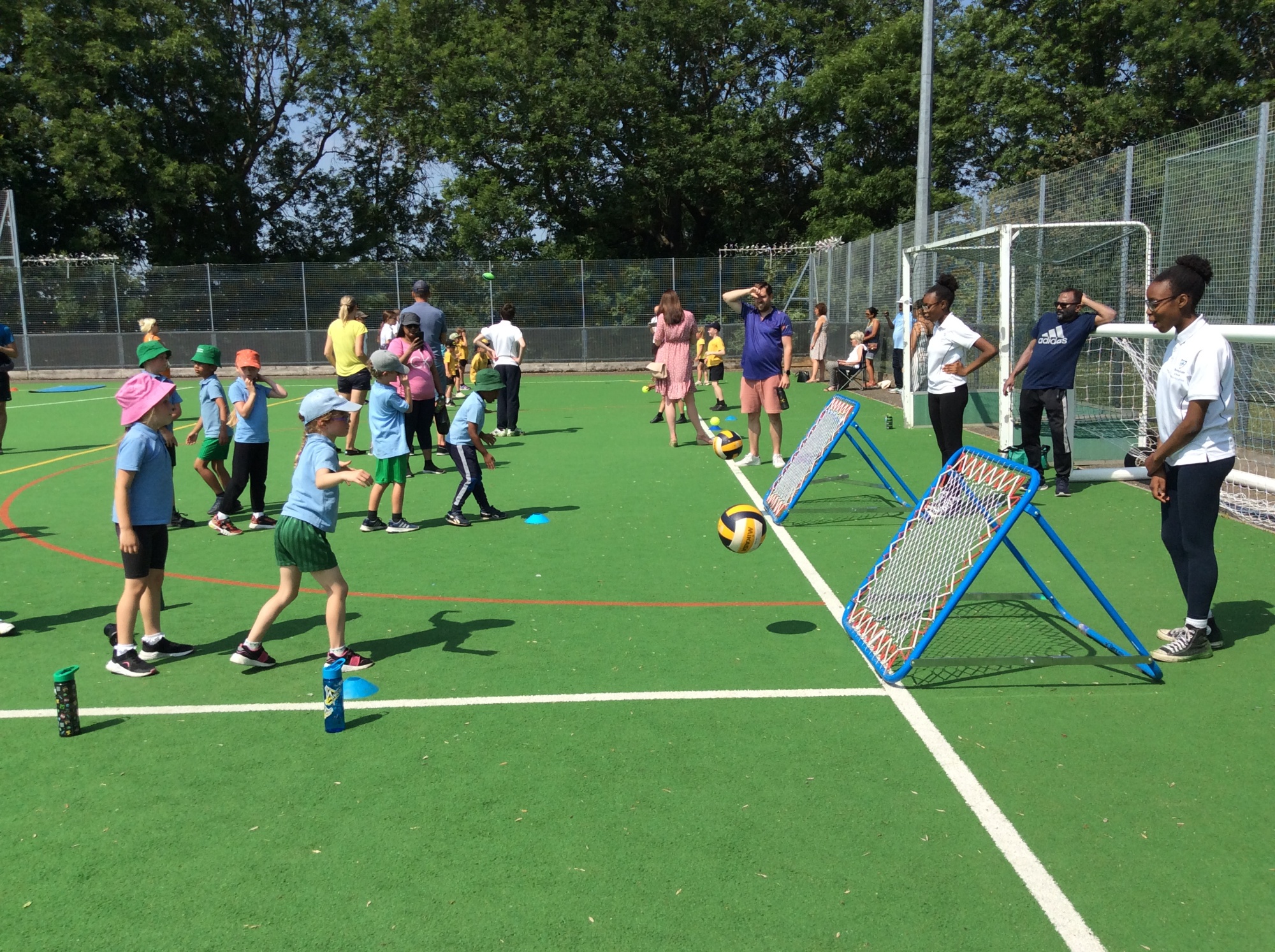 Headteacher, Mr Paul Foster. Congratulations to Hamsey Green for winning this competition again, remaining guardians of the cup for another year!
As Marilyn Monroe, once said: "Don't let your fear of failing, triumph over the joy of participating."
The primary school staff deserve huge thanks for their support of these events during a very busy summer schedule. We are also thankful to the parents and carers who not only provided the transport but came along to support the event and cheer the children on.
As always mentioned, this is a community event, that requires the support of so
many different people. Our thanks go to the Year 12 CSLA students, Katie B, Emma B, Tayah B and Amberlea B for running the results table. In addition, we would like to thank Jack R for running the carpark drop off. Year 12 Photography student, Alisa J, did another great job with photographing the event. Behind the scenes, we would like to thank the PE Department for lending their facilities and equipment and the site staff for setting everything up, as well as to Student Services for First Aid. Final thanks go to staff in Reprographics, Facilities, Cover and Marketing who also assisted with the smooth running of the event.
I have really enjoyed being a Sports Ambassador. It was such a privilege to help the younger children have fun and enjoy their sports days. Such a great experience.

Summer K, Year 9 Sports Ambassador
I thought it was a great experience and enjoyed helping the children with all their sports activities.

Kieran J, Year 9 Sports Ambassador
Vanessa Salem
PE Teacher