WARLSTOCK Music Festival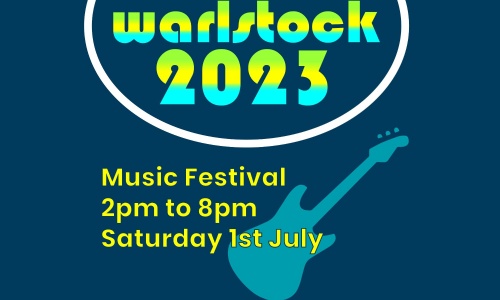 Tickets are on sale now for Warlingham's inaugural Warlstock Music Festival on Saturday 1st July 2023, run by the PTA.
Warlingham's inaugural summer Music Festival will be taking place on the Front Lawn on Saturday 1st July 2023 as the first major PTA fundraising event from our newly formed PTA. It will be a fantastic opportunity to bring our school community together for music, fun and sun. With music at the heart of the event, Warlstock features a wealth of talent from current Warlingham students, staff, and local bands. All students, staff, their families and the local community are very much invited. The PTA have been busy curating a day that has something for everyone, of all ages and tastes.