Enrichment & Clubs Summer Timetable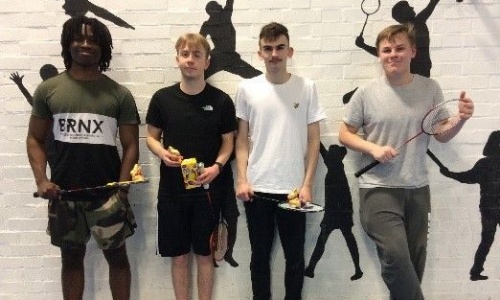 We are delighted to share the latest enrichment timetable for the Summer Term with you.
We know that many of the young people at Warlingham attend a variety of clubs outside of school - be it sports related or a special interest club. It is a known fact that being a member of a club in or outside of school is great for our well-being and feeling part of a community. Since COVID-19, and with the ever-increasing demands on young people, it is sometimes easy to forget the clubs on our own doorstep, but we have a variety of sports clubs and other clubs available during lunchtime and after school for our students.
The PE department wish to draw your attention again to the range of sports clubs available for the Summer Term which include, Athletics, Cricket, Rounders, Tennis and Swimming. The full range of timings of when clubs are on are advertised by the PE department and have been sent home in letters to parents and carers. You can also see the full enrichment timetable on our website here.
As a department, we really enjoy seeing students mix with different age groups and develop and progress, not only their physical skills but their social and leadership skills too. Badminton is one of the clubs we run during the Autumn and Spring Terms when the sports hall is not lost to exams during the summer months. We would like to make a special
mention to the fantastic group of students in Year 9 through to Year 13 who regularly attended badminton on a Wednesday after school. This club was an opportunity for the older students to develop their leadership skills by assisting the member of staff to run the club. Four of our College students, two in Year 12 (Jack and James) and two in Year 13 (Chris and Leonard) were not only very accomplished badminton players but became the foundation on which the club was run because they were willing to share their time and expertise to help others. It was also very evident that our younger players were keen to receive their help and improved enormously at all levels. Watching accomplished students coach others and seeing this being received by younger players respectively is a real pleasure of the education system. If you are thinking of taking badminton up, please come and join us again in September.
In the meantime, if you are not yet attending a club, have a chat with your friends and see if there is one you would like to join. Or be brave and come on your own and you will be made most welcome in whichever club you choose.
Vanessa Salem
PE Teacher