French Exchange Students visit Warlingham ​​​​​​​​​​​​​​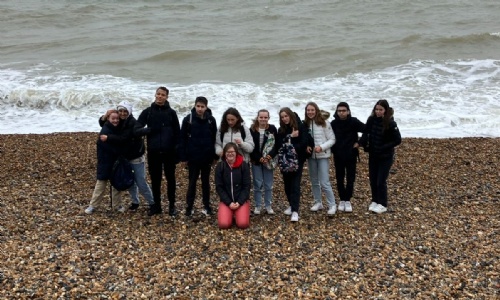 On 18th March, we welcomed French Exchange students from Bordeaux to Warlingham where they stayed for a week with our students and their families who participated in the French exchange programme.
In September, our Year 9 and Year 10 French language students had the opportunity to go to Bordeaux to stay with host families for a fully immersive experience to absorb the language and culture. It was then our turn in March to welcome the students to Warlingham and for them to be immersed in the English culture. Year 9 student, Maya P gives, shares her experience below.
On Saturday 18th March, the French exchange students arrived early in the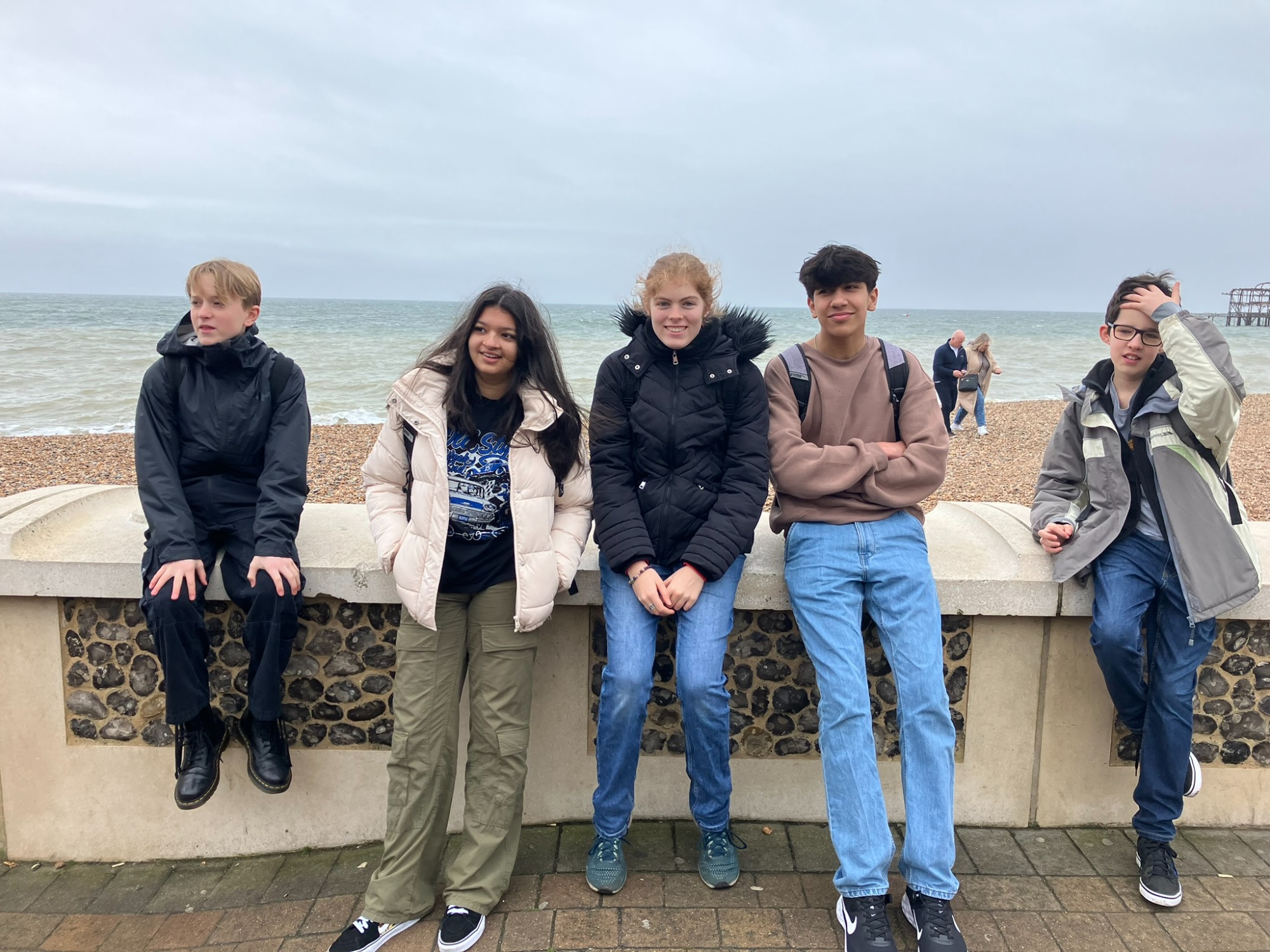 morning at Gatwick where the English families drove up to meet them at the gates a bit later than expected as they explained that 'Gatwick was like a big English maze'. We would each spend a week with our French students.
My exchange student, Hidaya, joined my family where we spent the weekend showing her the local area. On Saturday, we went on an hour-long bus journey to Bromley to shop at the Glades, where we enjoyed browsing in all the shops. On Sunday, we joined up with another family and went to London where we visited China Town for lunch and shopped at Covent Garden. Before dinner, we ended up at Hamleys where the students enjoyed spending money at Build a Bear. Then we took them to a Lebanese place near the Shard where they got to see London at night and Tower Bridge.
On Monday, the French students and their English counterparts all went to Brighton for the day. We visited the pier and went all the rides. One of the rides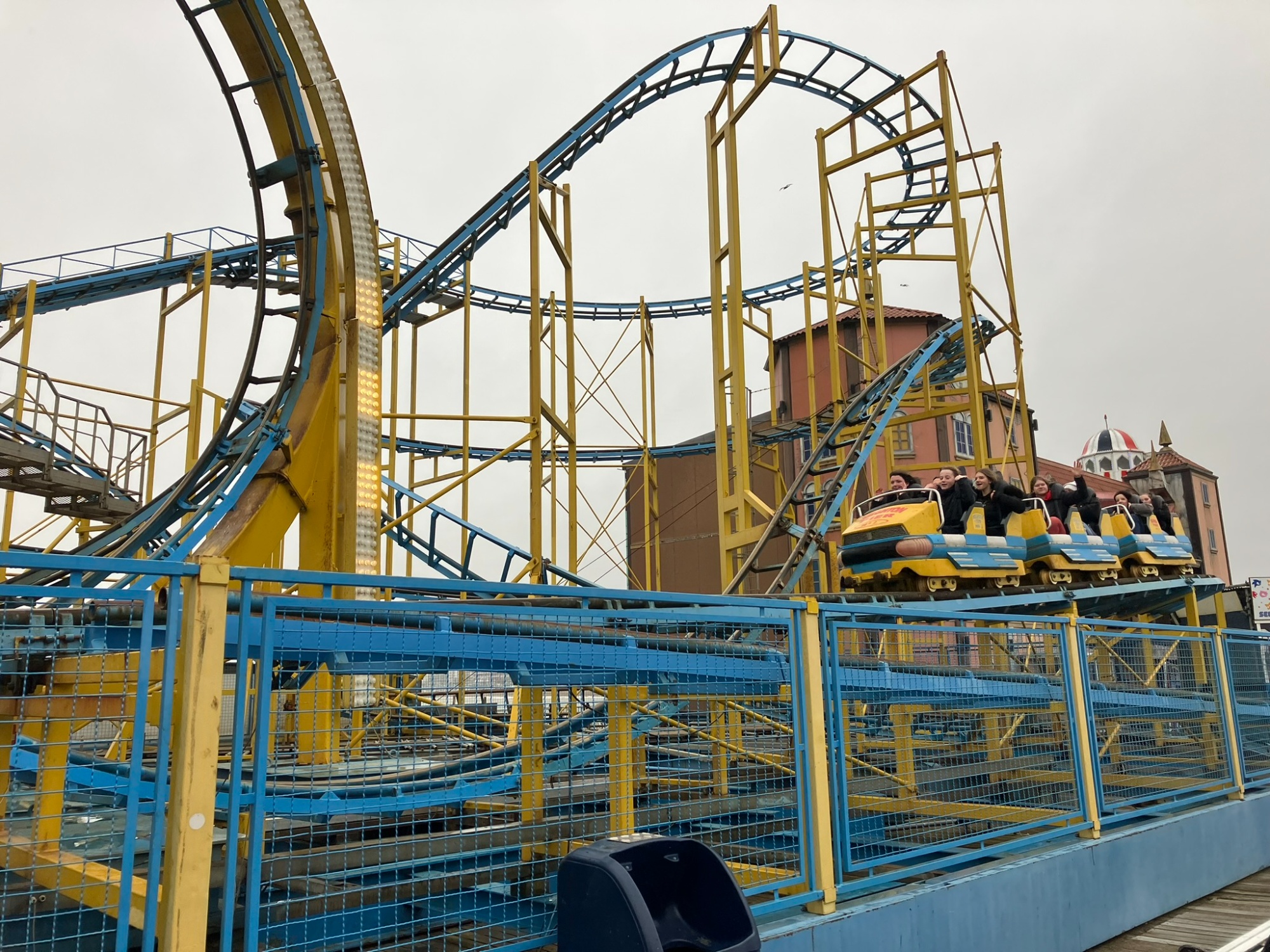 had a loop so immediately everyone had to go on it. While we were waiting for the ride to start, the exchange students all yelled things like, "Maman je t'aime" and "We're going to die!". Thankfully, they ended up not dying and going on the ride another two times! After the pier, we had an hour to shop in the lanes where we split into two groups, English and French, but ended up bumping into them in a café just around the corner, so we decided to join them. Despite the rain, it was great fun and a nice start to the week for us to be on a day trip when everyone else was at school!
For the rest of the week, the French students would join in one of our lessons each day before going with their teachers on daily trips to London, seeing plays, museums and famous landmarks including Big Ben and Buckingham Palace. The lessons they spent with us were interesting especially when they'd understand something the teacher was saying and very excitedly translate to the other French students!
After their days out, the French students arrived at the train station around five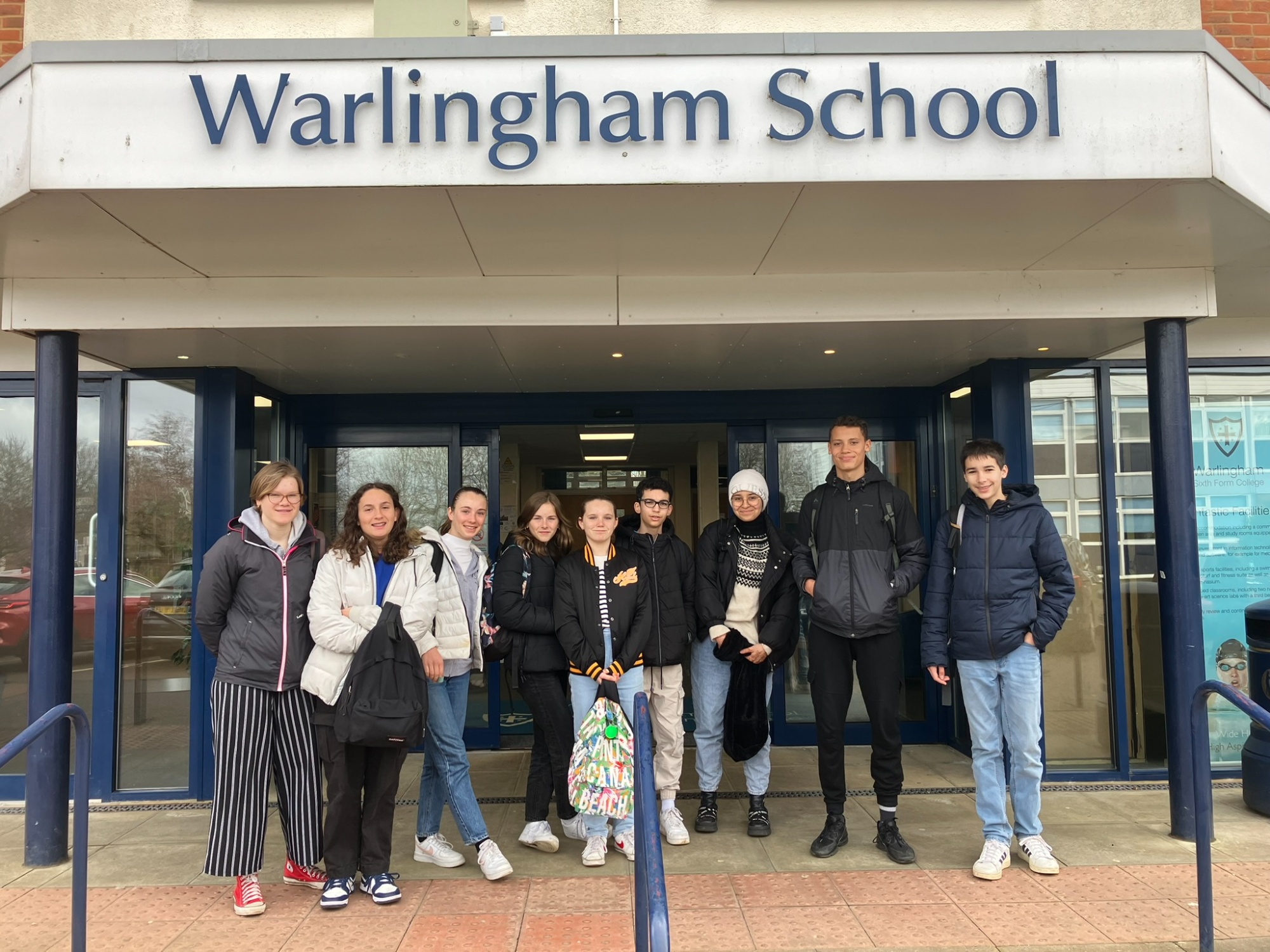 where we'd meet them and usually spend evenings at other's houses, watching movies or making food. On the last evening on the Friday, we had a party with three English students and their partners. They were exhausted but still managed to sing every word of Bohemian Rhapsody!
Sadly, on the Saturday we had to bid farewell to our exchange students as it was time for them to head home. We exchanged gifts for each other's families at the airport, which was worth waking up at 4am for! We had very long hugs and sad goodbyes before they returned to France.
Communicating with them wasn't as difficult as we thought it was going to be even when we were In Bordeaux. Luckily,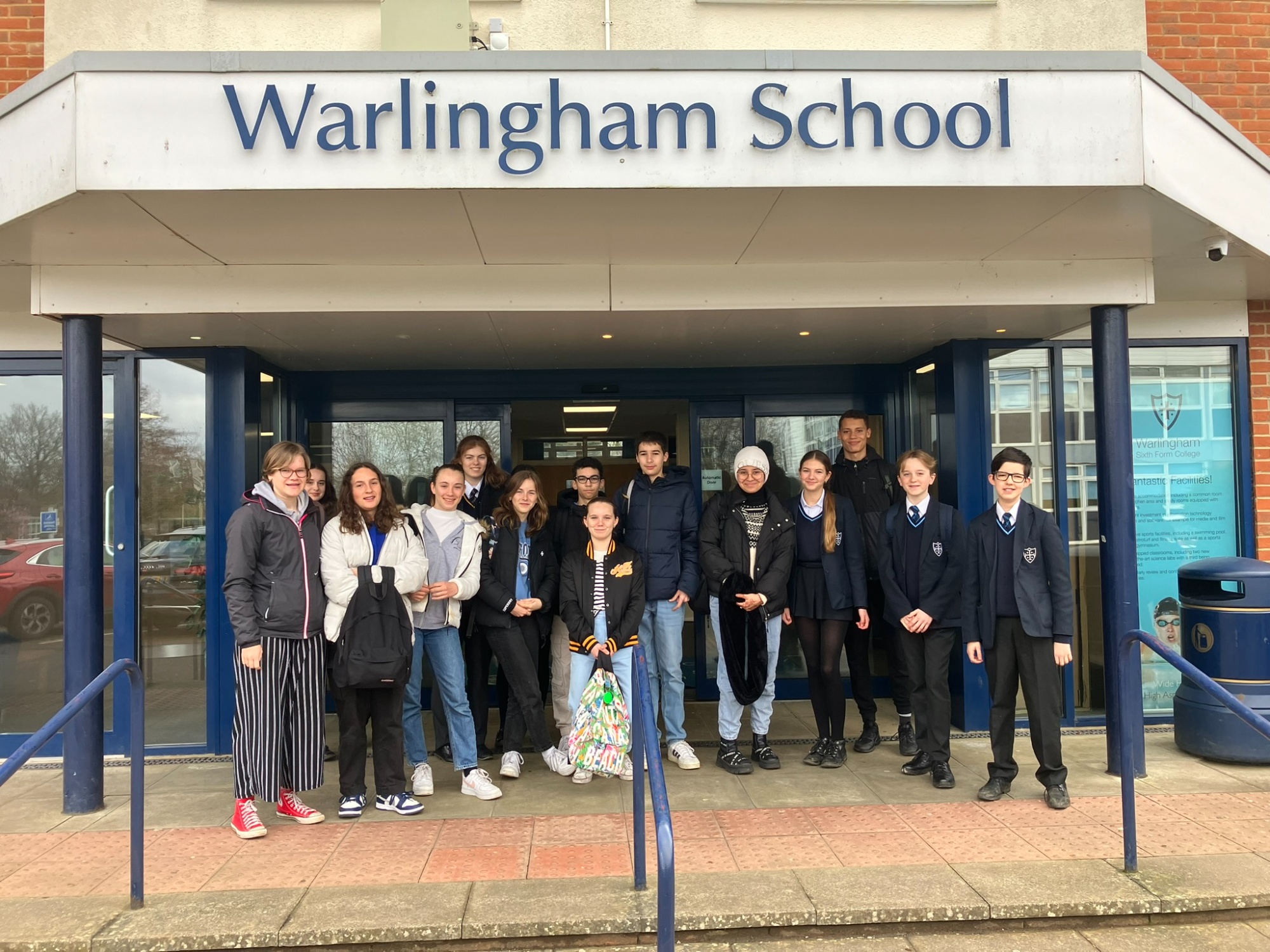 the students spoke very good English, however, when they did speak French to each other, they spoke so fast that it made it tricky for us to follow despite all the French we learnt at school. Towards the end of the week, we began to pick up small phrases or sentences in French thanks to our wonderful teachers and also the fact that the exchange students were very quick to tell us if we were pronouncing something wrong. Going to Bordeaux and then having our exchange students return to visit us in England really has benefitted my French. I can't wait for the next exchange - it was definitely a unique experience and I would highly recommend it.
Maya P, Year 9