Assistant Headteacher: Chris Glover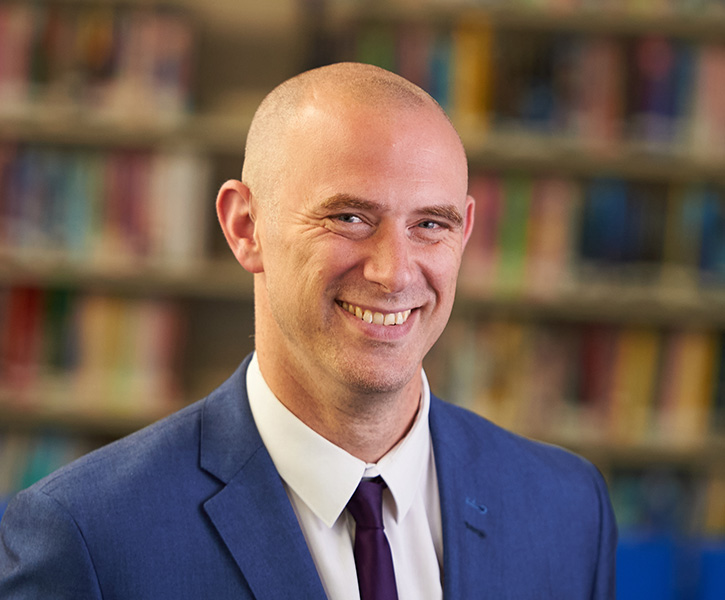 Chris has been an Assistant Headteacher at Warlingham since September 2014, after working as the Director of Maths at an outstanding school in Sutton. Chris has also worked as a Maths Associate with the school improvement organisation PiXL; he would visit other schools to support failing Maths teams and also present at annual meetings of Heads of Maths and Headteachers alike.
Chris currently holds responsibility for measuring the impact of the curriculum and for overseeing Assessment, Reporting and Tracking and the analysis of academic data. He also takes a lead in organising the various Parents Evenings at Warlingham. Other areas of responsibilities include leading on Activities Week, Practice 4 Progress and Target the TOPR.
Chris teaches Maths, Business Studies and Economics and enjoys working with MS Excel spreadsheets, as well as other areas of IT use and development. His work with MS Excel has lead to an interest in coding.
Chris has a BEng in Civil Engineering (he also used to be a Civil Engineer!) and a PGCE from the University of Southampton, as well as a Post Graduate Diploma in Leadership in Education from the University of Roehampton.
He is an active basketball player and has a keen interest in DIY, as well as a love of animals - especially reptiles. (He used to keep a variety of snakes!)